Are You Bipolar? Do You Have Bipolar Disorder?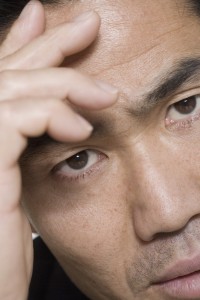 When you think of mental illness, bipolar disorder, do you consider yourself to be bipolar or do you think of yourself as someone who has bipolar disorder? Just like: Bipolars have mood swings vs. people who suffer from bipolar disorder have mood swings. (I also think I'm crazy, and no, I don't think "crazy" is derogatory necessarily.)
HealthyPlace Writing Clears Up Bipolar Confusion – I Am Bipolar
Personally, I say I'm bipolar all the time. I don't have a problem with "being bipolar." I know some people do dislike this concept for psychological reasons though, so on Breaking Bipolar there's Are You Bipolar, Or Do You Have Bipolar Disorder?