Antipsychotic Medications Cause Diabetes
OK, usually on here I try to write about my experiences while occasionally serving up some mental health news and presentation of data. Generally, I also try not to make overly-arguable points; but here, now, I'm breaking this rhythm – antipsychotic medications cause diabetes. They just do.
Antipsychotics Are Extremely Profitable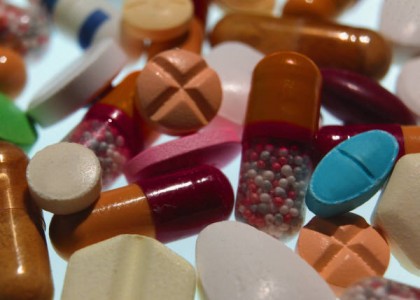 Antipsychotics are becoming more and more popular as they are being prescribed for many people outside the traditional market of schizophrenics. Antipsychotics, like Abilify, Zyprexa, and Geodon, are the most profitable class of medication bringing in $14.6 billion in sales last year. Antipsychotics are commonly prescribed for depression and bipolar, and recently have been FDA approved for treatment of children. And they cause diabetes.
Antipsychotics Have Horrible Side Effects
Now I'm sure if a drug rep were here right now, they would yell at me, grab a pie chart, and try to sue me into the Stone Age for saying that. But pie charts notwithstanding, people who take antipsychotic medications suffer from side effects like: acute dystonias, akathisia, parkinsonism (rigidity and tremor), tardive dyskinesia, tachycardia, hypotension, impotence, lethargy, seizures, intense dreams or nightmares, hyperprolactinaemia, decreased desire, decreases in short-term memory, and yes, a bunch of other stuff. Here it's noted that schitzophrenics have a higher mortality rate partially due to the lethal side effects of antipsychotic medication.
Obesity and metabolic syndrome, with increased risk of eventual cardiovascular disease and type II diabetes, are significant problems for patients receiving antipsychotic drugs and are likely contribute to their decreased life expectancy.
Yes, I've Been Treated for Bipolar with Antipsychotics
And in spite of being on many antipsychotics, many times, not one doctor has ever said this to me. Not one doctor has ever said I would get fat and get diabetes. Not one ever said that I'll likely end up with cardiovascular disease and a decreased life expectancy. Not one ever said to me that antipsychotics can deprive me of knowing my grandchildren. [push]And the kicker: the drug companies know. And your doctors should too. Yet both are trying to get these medications into more people's hands, mouths, and brains.[/push]
Well, OK, I'm not likely to have grandchildren, or children for that matter, but that's not the point; the point is that no one is informing people that these extremely common medications are going to make them fat, sick and dead. These are important points to know.
Drug Companies Know About Side Effects of Antipsychotics
And AstraZeneca is going to pay a paltry $520 million after marketing one of their antipsychotics off-label (without approval) and giving people diabetes. (Those, of course, are the allegations, not findings of fact. They settled out of court. Naturally.)
Personal Experience of Antipsychotics and Side Effects
And just based on personal experience alone, I can say that this is the worst class of drugs, has the most side-effects, and the most severe side-effects. I've gained more weight on these medications than I care to recall, but in addition I have blood pressure issues, heart rate problems, and have experienced psychosis, severe fatigue, headaches, nausea, muscle twitches, chronic runny nose, and passed out thanks to these medications. Not to mention the fact that these medications tend to make me slow and stupid. Not a great combination.
Antipsychotic Medications Save Lives
There is no arguing that these medications save lives. They can work for schizophrenia, bipolar, or depression, and can work in cases where other medications fail, to be sure – I'm not arguing that they don't work. I'm also not arguing that for many people, myself probably included, the possible benefits do outweigh the risks.
The Problem With Antipsychotics
My problem is simply that –
antipsychotics cause diabetes
– and no one seems willing to say that.
But I am saying it. I am saying it here, and I am saying it now: these medications will likely make you fat, might make you diabetic, might hurt your heart, and will likely shorten your life. In addition to everything else that might go wrong.
The Small Print
Yes, I'm aware that causation is a hard thing to prove and isn't proven here. The thing just pisses me off so much that I think it's important to say. What's likely more true is that antipsychotics cause side effects than then lead to diabetes, but I'm not feeling that picky at the moment.
It's important to know this doesn't happen to everyone. Some people take these drugs without serious side effects. These drugs might still be the right choice for you, but at least understand what you're getting yourself into; because, heaven knows your doctor and the drug company sure aren't going to be the ones informing you.