Bipolar blog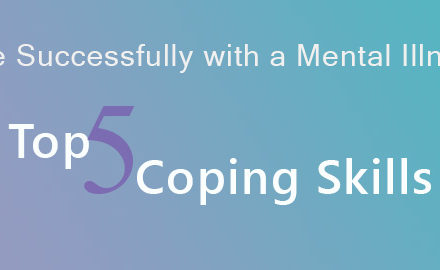 Hi folks, thanks for popping by.
I know I haven't been producing as much writing as I usually do, but there's a reason for this — it's because I've been working on a short ebook called: Live Successfully with Mental Illness: Top 5 Coping Skills. As the title suggests, this ebook talks about five, critical skills you need to cope with any kind of many illness (and, in fact, life, in general). This ebook contains my thoughts but also scientific references on facts that are asserted in the text.
Live Successfully with a Mental Illness: Top 5 Coping Skills Ebook
Covered in this ebook are skills like:
Developing positive self-talk
Identifying and fighting cognitive distortions
How to get a good night's sleep
Gaining insight into your mental illness and your thoughts and emotions
Skills are broken down simply and I use examples that are easy to understand. This book is for anyone with a mental illness and their families and friends will likely learn from it, too.
So, how do you get a copy of this mental illness coping skills ebook? That's easy, just join my mailing list (below) and I'll send you what you need to access a copy — completely FREE of charge.