New Story Posted – Love and a Latté

Now, in point of fact, Love and a Latté was uploaded onto Scribd as part of their Eat, Say, Love collection. I was asked to submit some "lovely" writing and this cute little love-across-a-crowded-coffee-shop story came to mind.
In this story there is no mental illness, bipolar disorder, hypomania or depression anywhere. Yes, it's true, Natasha Tracy can write something that doesn't drip with blood. It's kind of against my nature, but what can I say, sanity happens to the best of us.
Love and a Latté – A Writing by Natasha Tracy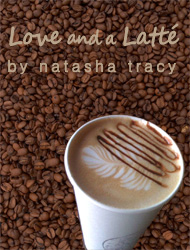 Love and a Latté is a story about a lonely girl in Seattle that bears absolutely no resemblance to me. Really. No. Seriously.
Our hero, the lonely girl, drinks coffee and gazes upon a beautiful, tattoo-laden creature. It's cute. The girls are beautiful. The latté is hot. Enjoy.
Love and a Latté is featured in the Scribd collection Eat, Say, Love… Together. There are all kinds of love, anti-love, broken love and other stories to be found there.
Over 3,000 people have read the story so far. If you haven't, you really have to ask yourself, why? (Yes, I'm terribly popular.)
Also Lovely Writing
A previous story of mine, Powerless, is featured in the collection: The Best of Love on Scribd., (Of course, in that story there are depressing depictions of broken hearts and electroconvulsive therapy; one doesn't stray too far from home, I suppose.).
You'll also find Tales from an Ex-Stripper, Romantic Ideas and my girl Hyla Molander's magazine piece on My Drop Dead Life.