New Story Posted: Bipolar Not Worth Saving

I've started posting some of my writings on Scribd.com. You can search for writer "Natasha Tracy" and you'll find me. Or click on the Scribd icon. Or the "S" icon on the right. You know, pretty much anywhere.
I'm posting fiction and nonfiction there. Stories on Scribd so far:
And now I've posted a new story: Worth Saving.
Worth Saving – A Writing by Natasha Tracy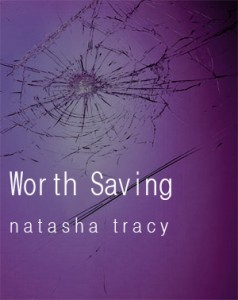 Worth Saving is very much a fictionalized account of what happened after a psychiatrist performed an assessment and decided I wasn't eligible to see a psychiatrist. She told me I wasn't going to get better and there was nothing she could do. And I was suicidal. I'm still so angry about it I want to run her over with my car.
I know people don't like when I talk like that, and I'm supposed to be above it, but really, I almost died over it. That'll piss anyone off. I've never seen such an egregious lack of professionalism or medical ethics. Or care. Or humanity.
And yes, as I writer I'm aware of the sin of cloaking nonfiction in fiction. So think of it as nonfiction, if you like. It doesn't really bother me either way. I posted it in fiction, honestly, so people wouldn't think it was a literary cry for help. It's not.
Warning: Know that Worth Saving contains very desperate scenes of self-harm. It's not pretty. Except the writing. That's pretty.