Real Patient Experiences with ECT and Perspectives on ECT
It's difficult to find real patient experiences with, and perspectives on, electroconvulsive therapy (ECT) online. Well, it's easy to find patient experiences and people's perspectives on ECT but what tends to happen is that those that scream about ECT the loudest are the only ones people hear. I suspect this is thanks to the extreme animosity held on at least one side of the debate.
I aim to change this with real data from real people who have experienced ECT. What I want is data that will prove or disprove the assumptions that people make about ECT. I really hope you'll support me in this effort.
The Patient Perceptions of, and Experiences with, Electroconvulsive Therapy Survey
That is why I, along with Dr. Prakash Masand, am running the patient perceptions of, and experiences with, electroconvulsive therapy survey. This survey, which I feel will be ground-breaking in some ways, is about recording peoples' experiences with ECT and how they feel about the treatment. This is not about finding positive or negative experiences – this is about recording them all. This is about real people with real opinions and real experiences. If you love ECT, hate ECT or fall somewhere in between, please take a few minutes to share that with us so that doctors can get a better sense of what people really go through and so that future patients can make better decisions about the treatment.
Why Do Real Peoples' ECT Experiences Matter?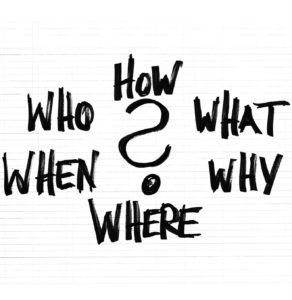 I know that doctors have recorded 80+ years of data on ECT efficacy in more studies than I can count, but this isn't about that. This is a different kind of work. This is work that doesn't focus on depression rating scales or doctors' perceived outcomes. This is work that revolves around us – the patients.
This is really important work because I hope it will add accuracy to the ECT debate. I hope it will show that people can't make wild assertions about this treatment and have it be okay. I hope that it will add temperament to everyone's perspective. I hope it will help potential patients make better decisions when considering whether this treatment is right for them.
Once we get enough replies (I am trying to get a statistically significant number), this data will be put into a paper to be published in a peer-reviewed journal.
If you'd like to find out more about the survey, the data and the resulting paper, please click on the ECT Patient Survey page on this site.
To take this survey, please click here. (It's easy and short and mostly multiple choice.)
Help Me Spread the Word about this ECT Survey
And please, consider sharing this survey with your friend, Facebook groups and Twitter feeds. We need enough people taking it for others to really listen to us – listen to the voice of the patients.
Sign-Up for the ECT Survey Email Updates
Additionally, we will be sending out occasional updates about what is happening with the survey, the survey data and the resulting paper. Sign up for these email updates here:
——————————————————————————————————————————————
About Natasha Tracy
Natasha Tracy is an award-winning writer, speaker and consultant from the Pacific Northwest. She has been living with bipolar disorder for 18 years and has written more than 1000 articles on the subject.
Natasha's New Book
Find more of Natasha's work in her new book: Lost Marbles: Insights into My Life with Depression & Bipolar
. Media inquiries can be emailed here.