About Natasha Tracy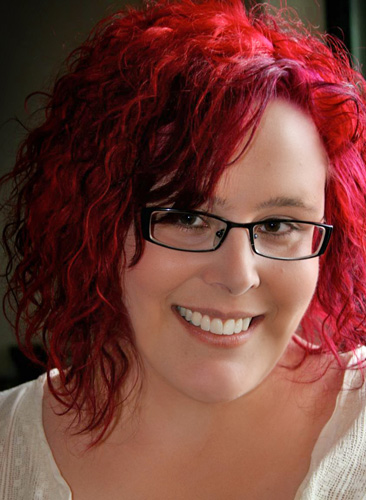 Natasha Tracy is an award-winning writer, speaker and social media consultant from the Pacific Northwest. She works to bring quality, insightful and trusted information on bipolar disorder and related illnesses to the public while engaging with the mental health community. Natasha is considered a subject matter expert in bipolar disorder and her thoughts on it have been sought by the media and academics. In 2015, Natasha coauthored her first formal paper, Results From an Online Survey of Patient and Caregiver Perspectives on Unmet Needs in the Treatment of Bipolar Disorder, published in the Primary Care Companion CNS Disorders journal.
Natasha was the proud recipient of the Beatrice Stern Media Award, an #ErasingtheStigma Leadership Award, presented by Didi Hirsch of Los Angeles in 2014. Her Bipolar Burble has been named a top 10 health blog by Healthista, Health.com, Healthline and others. Natasha has also been named one of the top four online influencers in mental health by Sharecare.com. Natasha has made appearances at the National Council's Behavioral Health Conference, on HuffPost Live, on HealthiNation and others. In addition to her long-running blog on HealthyPlace, Breaking Bipolar, her writing has been featured on the Daily Mail of the United Kingdom, Huffington Post, HealthLine, PsychCentral and elsewhere.
Natasha Tracy has just released the book: Lost Marbles: Insights into My Life with Depression & Bipolar. It is already receiving amazing reviews. Buy Lost Marbles here.
See here for a complete list of media appearances and awards.
Natasha Tracy and the Bipolar Burble
Natasha Tracy has been living with bipolar since the age of 20 and Bipolar Burble was started, originally, in 2003 as a place where Natasha could express her experiences with bipolar disorder. The Burble was reinvented in 2009 when Natasha started writing professionally. Since then it has had a major rise within the mental health community and has thousands of visitors a day. Natasha aims to share her insights about the disorder and provide people with evidence-based information about the details of mental illness.
The Bipolar Burble Newsletter
If you'd like to learn more about me, my writings and my work, please sign up for my newsletter. You'll get a FREE ebook just for signing up! (Your information will never be sold or given to anyone.)
Where Can You Find Natasha Tracy?
When Natasha Tracy is not here at home you can find her on Facebook, Twitter, Google+, on the Huffington Post and at HealthyPlace where she writes the award-winning blog Breaking Bipolar. You can also contact her directly here. More on her authorship can be found on GoodReads and Amazon.
——————————————————————————————————————————————
About Natasha Tracy
Natasha Tracy is an award-winning writer, speaker and consultant from the Pacific Northwest. She has been living with bipolar disorder for 18 years and has written more than 1000 articles on the subject.
Natasha's New Book
Find more of Natasha's work in her new book: Lost Marbles: Insights into My Life with Depression & Bipolar
. Media inquiries can be emailed here.