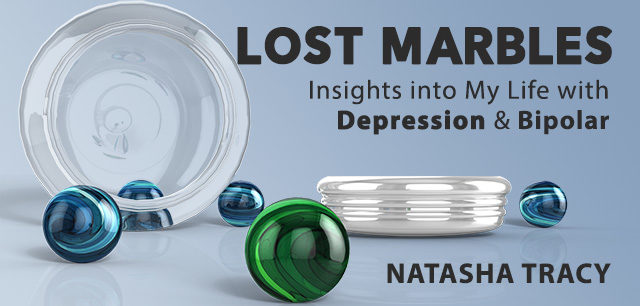 New Bipolar and Depression Book by Natasha Tracy — 'Lost Marbles'
Welcome to the official Lost Marbles: Insights into My Life with Depression & Bipolar page. Lost Marbles is a new book that is available both as an eBook and as a paperback that aims to show people what it's really like to live with depression or bipolar disorder. This is a no-punches-pulled, raw look at these disorders. My name is Natasha Tracy and I'm the author. Connect with me on social media or on GoodReads. GoodReads is a great place to ask me questions, review the book and find out about giveaways I might be running.

On this page, I'd like to share with you a little about the book, what's in it and what others, like Julie A. Fast and Andy "Electroboy" Behrman, are saying about it.
What Is Lost Marbles: Insights into My Life with Depression & Bipolar?
This is a new book with a new perspective on depression and bipolar disorder. It straddles the divide between a self-help book and a memoir. This means it aims to help people live better through sharing my story and also through real-world steps people can take to improve their daily lives. These steps are action-oriented — in other words, you will come away from many sections with actions you can actually take to make your life better. Other sections aim to elucidate bipolar and depression issues that, typically, no one talks about.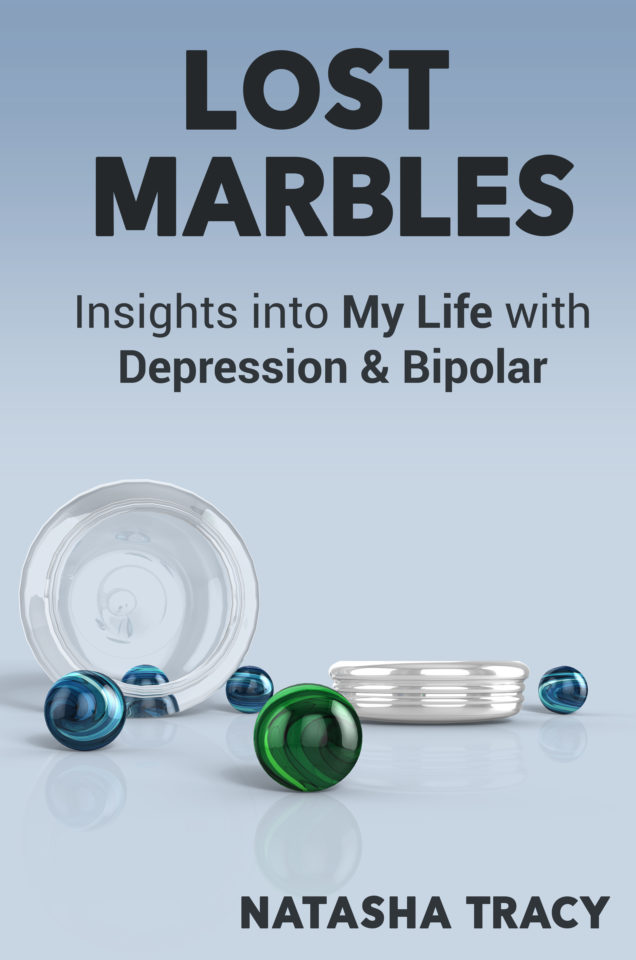 Lost Marbles is a collection of some of my best Bipolar Burble and Breaking Bipolar articles plus more sections written just for this book. It represents about 50 of my more than 1000 articles on bipolar and depression.
In this book is my traditional, politically-incorrect writing style combined with new ideas and ways of looking at mental illness. You'll also find sections devoted to the latest medication recommendations for both bipolar disorder and major depressive disorder. Check out the "Look Inside" function via Amazon to get a sample of what's inside.what it's like.
I hope you will consider buying this book and sharing it with your loved ones. I believe this book can be a door that opens up the conversations that we all really need to, but are afraid to, have.
See here for all the early Lost Marbles reviews and click here for the amazing Amazon reviews.
Get "In the Know" with My Newsletter
And don't forget to sign up for my newsletter for the latest on Lost Marbles (including discounts), my speaking events and more.
——————————————————————————————————————————————
About Natasha Tracy
Natasha Tracy is an award-winning writer, speaker and consultant from the Pacific Northwest. She has been living with bipolar disorder for 18 years and has written more than 1000 articles on the subject.
Natasha's New Book
Find more of Natasha's work in her new book: Lost Marbles: Insights into My Life with Depression & Bipolar
. Media inquiries can be emailed here.