Bipolar Burble and Natasha Tracy Awards and Media
Curious about what people have to say about me? Well here's where I put it. Awards follow and you can jump to the media section here.
Bipolar Burble and Natasha Tracy Awards and Accolades
Here are some folks that like me.
Natasha Tracy Named #1 Mental Health Blogger
OpenForest.net was kind enough to name me as the #1 Mental Health Blogger. See what they had to say and who else made the list here.
'Bipolar Burble' Named 'Top Mental Illness Blog' by Health.com
"Former skydiver Natasha Tracy knows about burbles, low-pressure pockets of air that can make you crash. For Tracy, who has bipolar disorder, that unstable place is a metaphor for her state of mind." Read about the other nine bloggers you'll love here.
Natasha Tracy as a Bipolar True Health Champion

Healthination, a site dedicated to delivering quality health information via video, did a six-part series on Natasha Tracy's struggle with bipolar disorder. It includes personal interviews and shots of her public speaking. See the series on Healthination.
Bipolar Burble Named Top Ten Health Blog

Healthista, the health channel for women, named Bipolar Burble as one of 10 blogs you have to start reading right now. Of note is that it's the only mental health-focused blog on the list. "Bipolar Burble tackles difficult issues that are usually only spoken in medical terms, but Natasha puts a personal edge to each post making the blog equally informative and thought-provoking." – more here and at Healthista.
Natasha Tracy Awarded the Beatrice Stern Media Award by Didi Hirsch

This #erasingthestigma Leadership Award was given at an award ceremony in Beverly Hills, CA. "This year Didi Hirsch is honoring those who harness the power of social media to accelerate change and help erase the stigma associated with mental illness . . . Natasha Tracy, who authors the acclaimed blog Bipolar Burble, will receive the Beatrice Stern Media Award for using her personal story to create a community that offers hope and support." – more here See my acceptance speech here.
Natasha Tracy Named #4 HealthMaker for Mental Health by Sharecare.com
". . . you know how important finding the right support can be. These Top 10 Social HealthMakers are here to help through their blogs and websites, sharing valuable tips and resources for managing mental illness."- more at Sharecare.com 
The cool thing about this is that I'm the only one on the list without fancy letters after their last name.
Bipolar Burble Named the Number One Bipolar Blog of 2013
"Natasha Tracy is author and host of The Bipolar Burble. An award-winning writer and self-described "professional crazy person," Tracy was diagnosed with bipolar II disorder.
Alternating between informal rants and reports on mental illness research, The Bipolar Burble keeps readers on their toes." – more at Healthline.com.
Natasha Tracy Named a Mental Health Hero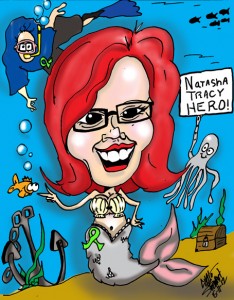 "Natasha Tracy is an award-winning writer and social media strategist specializing in the area of mental health. Natasha routinely writes on bipolar disorder, depression, psychopharmacology and other mental health issues. Her expertise has been sought by academics and reporters and she is to be featured in an upcoming documentary on bipolar disorder.
She three blogs focusing on bipolar disorder and mental illness: the Bipolar Burble, Breaking Bipolar at HealthyPlace.com and Bipolar Bites at Healthline.com." – more from Chato Stewart at PsychCentral.com
Bipolar Burble Named a Top Bipolar Blog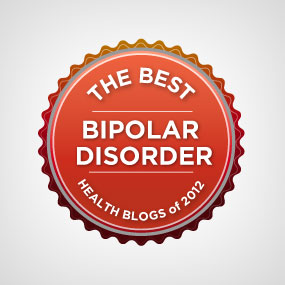 "Natasha has turned her blog on Bipolar Type 2 diagnosis into a well-marked path for others walking through life with mental illness. Whether sharing personal or scientific information, Natasha's writing is candid, engaging, and clear as a cloudless day.
The posts on the Bipolar Burble are a balanced mix of Natasha's journey with bipolar, recent developments in research and treatment, and reliable information about the many facets of mental health. She has even applied her writing talent to her recent memoir, off-label: an unbalanced look at a bipolar life." – more from HealthLine.com
Natasha Tracy Finalist for Best in Show – Blog – Health Activist Award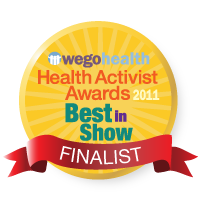 "You inspire us every day with your commitment to your online health community – and it's time to celebrate you and your efforts.  What better way to commemorate your milestones than by bringing everyone in the Health Activist community together to share what they love.  We've created an interactive Health Activist Awards program to get you and your communities excited to share what has moved you, inspired you, and made a real difference in how you think about healthcare and living well. " – more from Wego Health
Natasha Tracy Rated Second Most Influential Online Depression Writer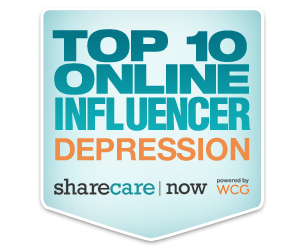 "Natasha Tracy writes the award-winning Breaking Bipolar blog on HealthyPlace.com, and also hosts the Bipolar Burble blog. Natasha has been diagnosed with ultra rapid cycling bipolar disorder type 2, and writes primarily about mental health, bipolar disorder, depression and treatment-resistant depression." – more from Sharecare.com
The 'Bipolar Burble' and Natasha Tracy in the Media
And here are some of the things others are talking about.
Natasha Tracy Interviews on Carrie Fisher's Death and Advocacy Work on the NBC Today Show
Natasha Tracy quoted extensively on Carrie Fisher's death and her advocacy work. "Carrie Fisher coming out and saying she had bipolar disorder was almost like a bright light for people, showing them that they could achieve their goals even with a mental illness like bipolar disorder. . ." To read the interview, click here for the Today Show on NBC  .
PsychCentral: PODCAST: Discussion with Award-Winning Bipolar Author and Blogger
Listen as Natasha Tracy, Gabe Howard and Vincent M. Wales discuss bipolar disorder on the The PsychCentral Show.
Natasha Tracy in Girls Ask Guys in a No-Holds-Barred Interview on Her Life with Bipolar Disorder

"In the past few months, we've seen a lot of questions about suicide and mental illness/wellness on GirlsAskGuys. These are important yet tricky topics to address and because of that, we thought we'd turn to a well-known individual in the field . . ." To read the interview, see GirlsAskGuys.
Natasha Tracy Named the "Best Mental Health Blogger You Need to Follow"

According to TalkSpace: ". . . we're all about mental health and fighting stigma with the power of posts like these. That's why we wanted to give a shoutout to these awesome bloggers and writers . . . They help us think progressively so we can build a world where everyone takes mental health seriously and does not discriminate against those with mental illness." To read the list of the other mental health bloggers you need to follow, see TalkSpace.
Stigma Still A Major Hurdle In Getting People The Mental Health Care They Need
PublicHealthWatch quotes: "Natasha Tracy, a mental health writer and recipient of the 2014 Erasing the Stigma Leadership Award by Didi Hirsch Mental Health Services, said the hardest stigma to beat is the stigma that "looks back at us in the mirror." Read more here.
Natasha Tracy on Miss ADD's Blog Talk Radio Show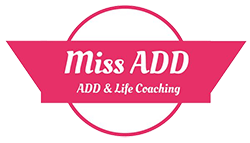 On this show, Natasha Tracy discusses her own diagnosis, bipolar treatments and its relationship to ADD/ADHD. Natasha also takes several listener call-in questions that range from specific information on lithium to more general questions of mental health. Listen to the show here.
Mentally Ill Patients Deserve Equality

When patients with mental illness seek treatment for physical ailments, doctors often misdiagnose them due to a lack of follow-up interventions. This contributes to a shocking decrease in life expectancy for mentally ill patients. How can we fix it? Watch the segment here.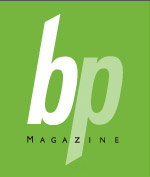 Rules of Order
On the role clutter plays in mental health – "Natasha sticks to this "strict routine" even when she's depressed, when she can't find the energy to pick up couch pillows from the floor or put her nail polish away, and during hypomanic phases when "art becomes something I see everywhere all the time."" Read the article here.
Advice for Families on Mental Illness

"Living with mental illness: the author of the blog 'bipolar burble' shares advice for families on how to deal with the system." Listen to the interview here.
Natasha Tracy on Psychedelic Drug Use in Psychiatry, Huffington Post Live

Aside from the occasional headline, we don't hear much about LSD. Who's making it? Who's taking it? Should it be used as treatment medically? Watch the segment here.
Blogger Natasha Tracy, Interviewed by Andy Behrman

"We all know Natasha from the internet and from her high visibility on social media networks including Twitter and Facebook. I referred to her just the other day as the "Twitter Queen" of mental illness, and she has certainly earned her place as one of the most important mental illness bloggers.
But I wanted to know more about Natasha and her own personal battle with mental illness. Natasha was extremely generous in letting down her guard and spoke to me about everything from her treatment for depression and her eventual diagnosis with bipolar disorder, from her childhood history to how she manages and copes with her bipolar disorder on a daily basis." – read more at About.com, part one, part two and part three
Moving Beyond Hatred of Psychiatry: A Brave Voice Speaks Out
"It turns out that Ms. Tracy has been diagnosed with bipolar disorder, and has been writing about her illness with courage and candor for about two years. As a specialist in bipolar disorders, I can say that Natasha's understanding of this illness is more accurate and sophisticated than that of many physicians I have encountered over the past 30 years. But more than that: she shows uncommon wisdom and deep compassion, when it comes to discussing psychiatrists and psychiatry." – more from Psychiatric Times
Study: Living Alone Could Contribute to Developing Depression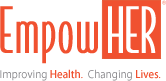 ""Many people with mental illness or with previous mental illness live alone by choice because it actually staves off further depression," Tracy said. "Some people find that controlling their environment and stress level allows them to decrease the chances of depression."
However, other times people with a mental illness might have issues that go unnoticed if they don't have someone living with them to help address these issues." – more from EmpowHER
Say it Ain't So: Stigma for Trying to Avoid Stigma

""Natasha Tracy is not, in fact, my real name," wrote the woman we know as, well, Natasha Tracy.
With that sentence, the consumer blogger sparked a firestorm.
Many readers of Tracy's popular "Breaking Bipolar" blog on HealthyPlace wrote supportive comments about her disclosure that she writes the blog under a pen name to avoid being the target of hate groups and workplace discrimination and to protect the privacy of people (like her parents) whose identities would be inadvertently revealed by identifying herself.
Others condemned her for using a nom de plume. . ." – more from the Treatment Advocacy Center
Bipolar Disorder Blogger for HealthyPlace.com Embroiled in Controversy
"Natasha Tracy writes about many aspects of bipolar disorder for HealthyPlace.com, the largest consumer mental health information website in the U.S. The blog, entitled Breaking Bipolar, gained popularity among consumers and mental health professionals alike due to its bold and forthright content about bipolar disorder from a personal perspective. But when Tracy admitted that she uses a pen name when writing about her disorder because of the stigma associated with mental illness, she hadn't prepared for the controversy that would ensue." – more from PRWeb
Rethinking Depression: Reactions to a Book Questioning the Existence of Depression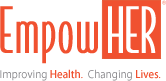 ""Depression and unhappiness are two distinct states and to confuse the two is to do a disservice to both," Tracy said. "Depression is not sadness (or unhappiness) at all. Depression is a cluster of symptoms both physical and psychological that go beyond sadness into a predominant state of being. Specifically, unhappiness tends to have a situational cause, while true pathological depression does not. For example, when a person dies an individual experiences very real and understandable unhappiness but this is due to a trigger." – more from EmpowHER

"Natasha Tracy is a consumer diagnosed with bipolar II, so when she says that being too mentally ill to seek help shouldn't keep people from getting treatment.
Author of one of the best blogs on living with mental illness we've ever come across, Tracy takes on "Human rights and assisted outpatient treatment" in a recent guest blog for Sharecare, an interactive health and wellness social platform.
One by one, Tracy checks off several claims that critics of AOT make about assisted outpatient treatment and acknowledges "critics have a point." "Ideally," she writes, "no one should have to undergo medical treatment if they do not want it."
But Tracy says there's a problem with what the critics say: It's "that people with a severe mental illness often do not appreciate the nature of their illness" because they suffer from anosognosia." – more from the Treatment Advocacy Center
Guide to Bipolar Disorder & Relationships
"Blogger Natasha Tracy has bipolar disorder type-II (rapid-cycling), and has noticed that the most common pattern in relationships is fear in terms of what her condition could do to the other person, or to the relationship.
"I know my bipolar disorder can be scary and I know it can make people leave and I'm always scared people will leave me because of it," she said. "It has happened in the past that people have left me quoting the reason 'bipolar.'"" – more from Healthline
Breaking Bipolar
"That unstable, about-to-crash state is what Tracy covers in her blog, Bipolar Burble.  An award-winning writer, mental health advocate and self-described "professional crazy person," Tracy was diagnosed at age 21 with ultra rapid cycling bipolar type 2, a condition that can be especially difficult to treat." – more from Sharecare.com
Mental Health Benefits of Omega-3 Fatty Acids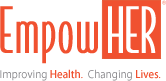 ""Omega-3 fatty acids have been shown to help in depression, bipolardepression and bipolar disorder in general," Tracy said. "While not all studies show a clear benefit, the preponderance of the evidence suggests that omega-3 supplements do work."" – more from EmpowHER
Betrayed by Bipolar Disorder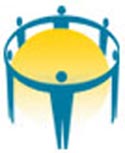 ""Take a look inside my Bipolar Brain and you'll see crazy," proclaims Breaking Bipolar blog author, Natasha Tracy. Natasha is diagnosed with Bipolar II, ultra-rapid cycling and has been in treatment for over a decade. Unfortunately, even after trying numerous bipolar treatments, Natasha has received little relief.
On this week's HealthyPlace Mental Health Radio Show, Natasha discusses the emotional aspects of bipolar disorder, providing a view of what it's like inside her bipolar brain, how it impacts her day-to-day life, and how she manages to survive Bipolar Disorder." – listen to the interview
Inside the Bipolar Mind of Natasha Tracy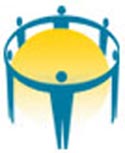 "If you're wondering what it's like living with bipolar disorder, or a serious mental illness,  here is one of the most illuminating lines on the subject that I've come across:
"It explores the difference between a sick brain and a mind left trying to cope with it."
It was written by Natasha Tracy, describing the focus of her new Breaking Bipolar blog on HealthyPlace.com. . .
Join us Wednesday, June 9, at 3p CT, 4 EST for the live show and a look inside the bipolar mind of Natasha Tracy." – watch the interview
——————————————————————————————————————————————
About Natasha Tracy
Natasha Tracy is an award-winning writer, speaker and consultant from the Pacific Northwest. She has been living with bipolar disorder for 18 years and has written more than 1000 articles on the subject.
Natasha's New Book
Find more of Natasha's work in her new book: Lost Marbles: Insights into My Life with Depression & Bipolar
. Media inquiries can be emailed here.