Hire Natasha Tracy

Hi. I'm a professional writer, speaker and social media consultant. If you're interested in hiring me for a writing, consulting or speaking gig, here are a few things to know about me.
Social Media Consulting
I've been consulting in the area of social media for about five years giving brick-and-mortar establishments, books, services and personalities an online presence. I work behind the scenes to give clients a presence out in front.
Services offered include:
Social media strategy
Facebook, GooglePlus, LinkedIn and Twitter presence both initial and ongoing
Blog creation, update and editing
Search-engine optimized content creation or editing
You don't have to understand the underpinnings of social media, you only have to understand your business goals.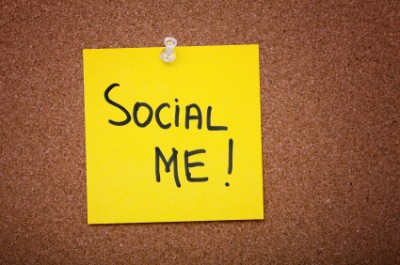 Social media is about becoming an action influencer. This might be online, local or international. Within a year of focusing on my social presence I became the second most influential depression writer online (and now the fourth most influential person in mental health overall).
Let me help you improve your online influence to sell your product or service.
See here for more information on social media consulting.
Mental Health Writing Experience
I have written literally thousands of pages on mental health related matters. Currently I write here at the Bipolar Burble and Breaking Bipolar for HealthyPlace.com. (There is more of my work at Bipolar Bites for Healthline.com.)
I am comfortable in technical psychopharmacology and research topics as well as general experience-driven topics.
I have significant experience writing on the following topics:
Mental health disorders
Bipolar disorder
Depression and treatment resistant depression
Anxiety disorders
Eating disorders
Addictions
I also write on the topic of writing itself and I've been featured on multiple blogs. Additionally, I've served as a subject matter expert for other writers, media and a PhD candidate.
Mental Health Speaking Experience
I'm comfortable speaking in front of crowds and have no trouble talking about a wide variety of mental health topics. I have appeared in an online TV and radio show and I produce straight-to-camera videos for HealthyPlace.com, which also appear on YouTube.
I spoke at the National Council of Mental Health Addictions Conference in Chicago in April of 2012 and was recently the keynote speaker at the Family Conference in Vancouver, Canada.
See more about my mental health speaking here.
Other Writing Experience
I am a professional technical writer and write on a variety of subjects including those technological in nature due to a strong technology background and degree in computer science. Some examples of other writing work:
Software user-interface content
Software documentation
Online documentation
Ghostwriting
FAQ
Contact Natasha Tracy
If you would like to discuss a project, I'd love to hear from you. Write to me and let me know what you need so we can start talking. You can also connect with me on LinkedIn here.
——————————————————————————————————————————————
About Natasha Tracy
Natasha Tracy is an award-winning writer, speaker and consultant from the Pacific Northwest. She has been living with bipolar disorder for 18 years and has written more than 1000 articles on the subject.
Natasha's New Book
Find more of Natasha's work in her new book: Lost Marbles: Insights into My Life with Depression & Bipolar
. Media inquiries can be emailed here.