blogging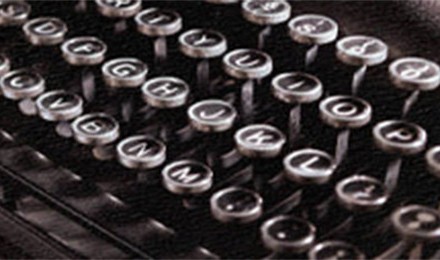 One could argue that I am a famous mental health writer. Under "mental health writer" on Google, a post I wrote is on the first page and my bipolar blogs are on the first and second page of the Google search results for "bipolar blog." Moreover, I have over 35,000 followers on Twitter, Facebook and Google+.
So yes, I'm arguably a "famous" mental health writer.
And lots of other people want to be where I am. I get questions weekly from people starting blogs or writing careers who want advice on how to go about doing it. Well, if you want to be a famous mental health writer, or just plain old build a following, here are a few tips.
Recently I announced there are great things happening for me personally and for me at the Bipolar Burble. Well, there was so much good news I couldn't announce it all at once. I was waiting for contracts to be signed and confirmations to come through. These things have now happened, so I have two pieces of news:
I will be speaking at the National Council on Mental Health and Addictions Conference
I will be writing for Healthline.com
Natasha Tracy at the National Council on Mental Health and Addictions Conference
I'm honored to have been asked to speak at the National Council on Mental Health and Addictions Conference. I will be doing a "Lunch 'n Learn" session where people can join me for an interactive conversation over lunch. No PowerPoint presentations, no speeches, just information and interaction.
My session will be on "To Blog or Not to Blog?" and will discuss the benefits, pitfalls and ramifications of healthcare blogging. The conference is April 15-17 in Chicago. If you're curious, there are all sorts of amazing sessions available at the conference and you can find out more here. More information on my session will be available shortly.
Blogging for Healthline.com
The kind people at Healthline.com have asked me to start a health expert blog with them. Healthline hosts a series of health blogs on topics ranging from Heart Smart Living to Crohn's disease and now bipolar disorder. This blog will be launching in mid-January and I will have more information about it for you then.
And to be clear, I will still be blogging for HealthyPlace, this is just another place to share my writing. I intend for this new blog to focus more on mental healthcare news while HealthyPlace will continue to explore more personal issues. However, as the blog has not launched yet, specific perspective is still under discussion.
The Bipolar Burble Health Blog of the Year
Unfortunately, signing this contract means I am no longer eligible for Health Blog of the Year on their site. While I would certainly love that title (and the prize money) a chance to work with them is well worth withdrawing.
Thanks to everyone who voted for me. I hope you'll continue to support me and my work in the future.
Other Tidbits about the Burble
I have additional good news, but no, I can't share it right now. All I can say is that the end of 2011 was very good to me and I hope to continue this roll into 2012.