I Want to Blog about Bipolar – How Do I Start?
I get this question from quite a few people who read this bipolar blog: How do I start blogging about bipolar disorder?
It's pretty simple, actually. If you really want to get right down to being a bipolar blogger, it's only about one thing: write about bipolar and do it a lot.
Tips on Starting out as a Bipolar Blogger
But, I suspect people want a touch more advice than that so here's how you get started as a bipolar blogger (and, keep in mind, these tips are helpful even if you've already started).
1. Pick a blogging platform.
I use WordPress and so do most other bloggers but there are other choices out there. The good thing about WordPress is that it's free and there are lots of inexpensive templates for you to choose from.
2. If you want to be taken seriously, get a domain and host your own blog.
This means purchasing an URL like http://bestbipolarblogger.com. Registering an URL and hosting the blog there will take some cash, but not much. Hosting your own site may also mean that you need to know a little more about technology, but many of the big service providers will walk you through any major process you have to do. If you don't have any money today, use a free blogging platform and plan to migrate later (but this is a lot of work). (Also on the techie side — learn about blog search engine optimi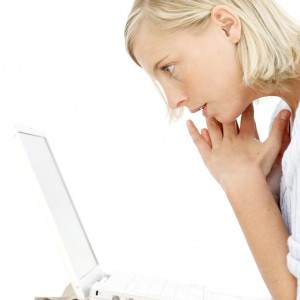 zation (SEO).)
3. Use a quality template.
For godsake do not have a hideous blog (a big problem for many) or no one will read it. Go to a reputable site with supported templates and buy one. Even if you don't have an eye for design, really good template sites will only offer templates that look good. Also, put time and effort into properly, and attractively, formatting each post.
4. Do not put advertising on your site.
Believe me, when you start out you will have no traffic and no chance of making money off of your site so don't even try. Ads will annoy your readers unnecessarily.
5. Write something unique and interesting about bipolar – or not.
A blog can be all about you, personally (less interesting unless you happen to be famous), in which case you'll have a small audience, or it can be about bipolar in general. The latter will earn you more readers.
6. Find a bipolar blogger you admire and copy them.
Now, when I say "copy" I don't mean copy their work or their topics but I do mean figure out why you like them, and try to incorporate that into your own blogging.
7. Learn about writing.
Most people who start blogs are not writers and even those who are, aren't necessarily good writers. This is okay as long as you continually learn and work on your craft every day. Take an English class at your local college. (You'll thank me for this advice later.)
8. Promote yourself like crazy.
Get on all the social media platforms that make sense and start building a following. I'm on Google+, Facebook and Twitter. No one will read you if they don't know you exist.
9. Don't judge yourself by the numbers.
Look, you're not going to start with an audience. That's just how it works. It's going to take you a year to get many readers and that's with a lot of work on your part.
10. Write about bipolar a lot.
When I started, I wrote every day, sometimes multiple times per day. Now, that's a bit extreme, but you can't produce only one article a week and expect people to follow you. That being said, focus on quality. It matters.
More Tips on Bipolar Writing/Blogging
I've also got tips on how to become a famous mental health writer/blogger. Read those too. And here's an article on how to keep your blog running during the depressed times. You might also be interested in that.
But really, when you're getting started as a bipolar blogger it all comes down to what, and how much, you write. And know that you will get better and more successful over time – I sure the heck did.
——————————————————————————————————————————————
About Natasha Tracy
Natasha Tracy is an award-winning writer, speaker and consultant from the Pacific Northwest. She has been living with bipolar disorder for 18 years and has written more than 1000 articles on the subject.
Natasha's New Book
Find more of Natasha's work in her new book: Lost Marbles: Insights into My Life with Depression & Bipolar
. Media inquiries can be emailed here.