A Glimpse Into Hypomania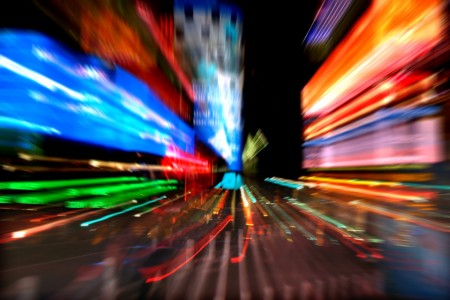 I do stream-of-conscious bipolar writing here sometimes. I like it. And actually, other bipolars generally respond quite well to stream-of-conscious writing as well. I have found, though, that those without mental illness are left somewhat dumbfounded. Or, at least, that's the impression I get from the lack of feedback. Stream-of-consciousness writing is tough to get if you've never been in that type of consciousness. Hypomania. Crazy.
I Do Stream-of-Conscious Bipolar, Hypomanic Writing Anyway
Nevertheless, I insist on doing streamed bipolar writing anyway. I'm obstinate that way.
And I really think hypomanic stream-of-conscious is illuminating, particularly for those with no experience in it. It really helps to give a glimpse into a moment of life in my brain. So for HealthyPlace I wrote, Hypomania Means Never Having to Make Sense.
Take a gander. Let me know what you think.
——————————————————————————————————————————————
About Natasha Tracy
Natasha Tracy is an award-winning writer, speaker and consultant from the Pacific Northwest. She has been living with bipolar disorder for 18 years and has written more than 1000 articles on the subject.
Natasha's New Book
Find more of Natasha's work in her new book: Lost Marbles: Insights into My Life with Depression & Bipolar
. Media inquiries can be emailed here.