Bipolar Disorder and Remission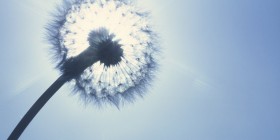 I'm not sure that remission is something we will all get to enjoy, as bipolars. And the remission from depression, the remission from hypomania, the remission from bipolar we do experience seems to be a very watered-down version of the lives we want, the lives we deserve and certainly the lives we're promised by doctors and treatments. So if remission isn't all it's cracked up to be, what is remission in bipolar disorder?
——————————————————————————————————————————————
About Natasha Tracy
Natasha Tracy is an award-winning writer, speaker and consultant from the Pacific Northwest. She has been living with bipolar disorder for 18 years and has written more than 1000 articles on the subject.
Natasha's New Book
Find more of Natasha's work in her new book: Lost Marbles: Insights into My Life with Depression & Bipolar
. Media inquiries can be emailed here.