What Best Friends of the Mentally Ill Want You to Know
Today Bipolar Burble welcomes Dayton Uttinger, the best friend of a person with bipolar disorder.
My best friend with mental illness is one who don't seek treatment. She is either constantly bored, always beginning new projects, or depression overtakes her, sealing her in a straightjacket of self-doubt and suicidal thoughts. Furthermore, she relies on me to be able to let her know when bipolar disorder is seriously affecting her. I take care not to dismiss her feelings, and sometimes there's no avoiding a rush of directionless emotion, but it's worked well enough. It's been over ten years of this, and there's been definite ups and downs. Eventually, she started to worry that she was being demanding. But there are things that I, as her best friend, want her to know about her and her mental illness.
What Best Friends of the Mentally Ill Think
Here's the truth: she is demanding. A friendship with a person with bipolar disorder requires more effort than the average friendship. There are times when, had she been anyone else, I would have called her a burden. But she isn't, and never could be, because she is my best friend. It's not as if I'm being held captive. I signed on to help her with her struggles. Sometimes, I fail, but I'm committed to helping her overcome her illness and be happy.
But I realize that maybe part of the reason I have failed is that I didn't ever explain what I was thinking. She never understood why I was so committed, and so she constantly felt like I was on the verge of leaving. It took me a long time to verbally say these things; I thought they were obvious. Apparently not. But surely, we're not the only ones with communication problems. So, here's what your best friend wants you to know, but hasn't told you yet:
Best Friends of the Mentally Ill Know You're Not the Illness
I know you have bipolar disorder. But that doesn't define you. That's why I don't use "bipolar" as a descriptor for someone being moody, and I don't say "bipolars are . . " or "bipolars do . . ." You have bipolar disorder, but bipolar isn't you.
You're still my best friend, and the qualities that I like about you are probably totally unrelated to your mental illness. It's the small things that really make me want to give up a Saturday for you. Sense of humor, similar interests, shared history – those things are important. Not that bipolar disorder doesn't affect our interactions, but I know that you can't always control it. You're fighting it, and, even though you don't feel like it, you win a lot of the time.
Best Friends of the Mentally Ill Know More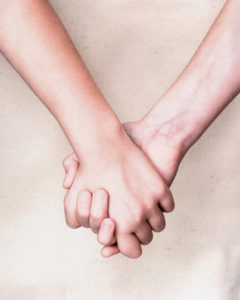 I have looked up everything I could about bipolar online. I have kept tabs on different treatments and drugs. I have read those books on bipolar you recommended, even if I never said anything. I have watched for the switch between manic and depressive episodes. I have kept an eye out for signs of self-harm.
When you started hanging out with a different crowd, I wasn't surprised. I knew that when you slept over at my house and you started to sleep more than four hours a night, we were moving away from your manic phase. I knew that no matter what I said while you were depressed, it wouldn't make the feelings go away, but it was important that I was there.
That's not to say that you shouldn't educate me. Please, do. As much research as I've done, it's possible I missed something or didn't understand. Or maybe there's still some harmful Hollywood stereotype I'm still holding onto. It's always better to hear it first-hand anyway. Everyone is different, and, though I can be mindful of general trends, it's so much easier if you let me in. I'd rather you communicate or even take it out on me. Just don't be one of the many that resorts to self-harm, addiction, or suicide.
Best Friends of the Mentally Ill Want You to Know You're Worth It
So maybe our friendship does take a little more work.  So what? You're a little more awesome than everyone else. That's why I'm your friend. That's why you're stuck with me. This last one is simple, but it's probably the hardest for you to understand. And I know that sometimes, there's nothing I can do to get you to believe me. But I'll be around, showing you that it's true anyway.
About the Author
Dayton socializes for a living and writes for fun. Her rarely relevant degree gives her experience in political science, writing, Spanish, rugby, theater, coding, and spreading herself too thin. She will forever be a prisoner of her family's business, doomed to inherit responsibility despite frequent existential protests.
——————————————————————————————————————————————
About Natasha Tracy
Natasha Tracy is an award-winning writer, speaker and consultant from the Pacific Northwest. She has been living with bipolar disorder for 18 years and has written more than 1000 articles on the subject.
Natasha's New Book
Find more of Natasha's work in her new book: Lost Marbles: Insights into My Life with Depression & Bipolar
. Media inquiries can be emailed here.