Lights, Camera, Bipolar in Action
As many people know from my last post on hypomania, last week I was filmed for a documentary by Andy Fiore. The documentary is about bipolar disorder and I was one of three people interviewed. Michael Schratter of Ride Don't Hide, an international tour and movement to battle mental illness stigma, was also interviewed.
What's It Like to be in a Documentary?
So, what was filming the documentary like? Well, there was some talking and some acting, but mostly acting like a version of me, a version of me that walks in girl shoes, that is.
I met Andy at the Vancouver Central Library and we enjoyed a latte in the gorgeous, cobblestone courtyard. He's a bright enough filmmaker to know that being on film requires the energy of caffeine (although truthfully I'd probably had enough already).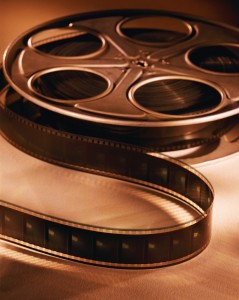 Then we began to shoot "b-roll" which is, "supplemental or alternate footage intercut with the main shot in an interview or documentary." Alternate footage contains scenes of me walking on the stairs, walking across the courtyard, looking at flowers and so on. If you like watching Natasha Tracy walk up stairs, then this documentary is for you.
We then moved into one of the glass meeting rooms of the library where I checked my makeup before shooting, getting loose powder all over the table and floor (sorry janitorial staff). Andy then proceeded to ask me about two hours' worth of questions. He asked and I answered while attempting to maintain good eye contact with the camera. A wandering gaze is bad in such scenarios.
Somewhere in the middle of the interview I found that all my happy energy from the hypomania had simply vanished. My brain slumped; I can only hope it wasn't visible on film.
We then finished off with more coffee (thank-you Andy; thank-you caffeine) and a few more b-roll shots with me walking in downtown Vancouver.
Thoughts on the Bipolar Documentary
Overall I think the shoot was really positive and I hope Andy got everything he needs for his final cut. He's deep into the editing of another film right now so I won't be seeing a rough cut of the bipolar documentary for a couple of months.
While it's nerve-wracking to have someone ask you questions for two hours while looking into the abyss of a camera lens, I will say it's absolutely worth it. It's a powerful way to get positive, real information about mental illness out and I'm honoured to be a part of Andy's work.
Speaking out – it dispels fear and stigma.
PS: Pictures from the shoot are coming.
——————————————————————————————————————————————
About Natasha Tracy
Natasha Tracy is an award-winning writer, speaker and consultant from the Pacific Northwest. She has been living with bipolar disorder for 18 years and has written more than 1000 articles on the subject.
Natasha's New Book
Find more of Natasha's work in her new book: Lost Marbles: Insights into My Life with Depression & Bipolar
. Media inquiries can be emailed here.