New Year's Resolutions When Your Bipolar is Trying to Kill You
I recently posted an article at HealthyPlace where I recommended some New Year's resolutions for people with bipolar disorder. These resolutions included:
Resolving to deal with anger
Resolving to initiate a bipolar routine
Resolving to track your moods
Resolving to reduce your stress
Resolving to learn anxiety- and stress-reduction techniques
I believe that all of these are solid, serious, doable resolutions that can improve 2014 for someone with bipolar disorder.
But when I look back at my 2013 and ahead to be 2014, I can only think of one thing: I just want my bipolar to be better.
I Don't Like New Year's Resolutions
The reason I don't like New Year's resolutions is because most New Year's resolutions are unreasonable and unsustainable. Eg. I resolve to work out five times a week. Um, sure you do. I have no doubt the person that made that resolution meant it at the time, but they just weren't being realistic about how much of a life change they could initiate. People's lives are more static than we want to admit and just "resolving" to do something doesn't work. It's why I say that New Year's resolutions often read like wish lists and are not anything useful.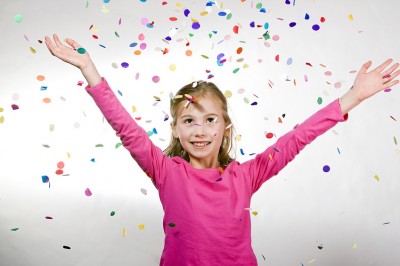 My Bipolar New Year's Resolution
But if New Year's resolutions are about what we really want in 2014, then I only want one thing: I want to be better. I want to be happy. I want to smile again. I want my heart not to feel decimated.
Unfortunately "wanting to be happy," is one of those wish-list items and isn't a reasonable or achievable resolution.
This is Why I Don't Like the New Year
This is why I don't like New Year's. It makes me look back at the pain of the last year and makes me look forward at the likelihood of the pain in the next. Don't get me wrong, it's quite possible that I could get better in the next year. And it's entirely possible that I won't. Looking at it rationally, I can tell you that all the odds are against me. I can tell you that people in my situation tend to have long-term, chronic mood disturbance that remains untouched by treatment.  That's just a fact of life. It's a fact that I live with every day. It's a fact that makes the upcoming year look like a repeated bashing by a 2-x-4.
Hope for the New Year in Spite of Killer Bipolar
But, knowing that's what I'm looking at, I have to carry on anyway and I think I hit the nail on the head earlier. I said I don't like to look at the past bipolar pain or the upcoming bipolar pain, so the secret is, simply not to do that. The secret is to take one day at a time. Use all those fancy coping techniques and just concentrate on the next breath.
So I'm not going to couch my wishes in resolution speak. I'll just say, I wish to get better in 2014. I'll do whatever I can to make that happen, but in the end, I know it'll be about factors that I can't control. And while that reality may be excruciating, that doesn't make it any less true.
But I'll go on and I'll fight because it's what we do. It's what I do. And I hope 2014 is the year where it all turns around for me. But I'm likely to survive even if it doesn't.
——————————————————————————————————————————————
About Natasha Tracy
Natasha Tracy is an award-winning writer, speaker and consultant from the Pacific Northwest. She has been living with bipolar disorder for 18 years and has written more than 1000 articles on the subject.
Natasha's New Book
Find more of Natasha's work in her new book: Lost Marbles: Insights into My Life with Depression & Bipolar
. Media inquiries can be emailed here.