How to Research Bipolar Disorder or another Mental Illness
When you or someone you love is diagnosed with a mental illness like bipolar disorder, likely, you don't know much about the mental illness outside of what the media and popular culture has told you. Unfortunately, these are not the best sources of information about bipolar disorder, depression, schizophrenia or other mental illnesses.
Mental Health Research
What is critical is that you take it upon yourself to research the mental illness so you can get the facts and not believe the fictions propagated about mental illness. If you're here at the Bipolar Burble, and reading this, you've made an excellent start but I encourage you to continue with these other trusted research options.
Initial Bipolar or Mental Illness Research
Initially, you don't want to be overloaded with too much information about bipolar disorder or another mental illness. When you're first diagnosed or when your loved one is, everything may seem overwhelming and 100 pages of information – while useful at some point – probably isn't what you need at the moment.

I recommend reading about the diagnosis at the Mayo Clinic's website. The Mayo Clinic, as most people know, is a major, fancy-pants hospital in the United States. The Mayo Clinic site offers reliable, trustworthy, concise, accurate information on illnesses of all types including mental illness.
What I really like about it is that it gives you information chunked up into sections like "symptoms" and "risk factors" so you can read just the part you're interested in. Even better, Mayo Clinic also provides in-depth information, a question-and-answer section, topic resources and references as well. The Mayo Clinic also provides medication overview information. It's not your one-stop-shop for mental health information but it's an excellent place to start.
Secondary Bipolar or Mental Illness Research
Once you've got the basics about your diagnosis down, you probably want more in-depth information. Now's a good time to check out the "in-depth" section on the Mayo Clinic website but there are other places to go too.
I recommend PsychEducation.org for information on bipolar disorder – particularly bipolar II (although a lot of information can be applied to unipolar depression as well). This information is written at a level that most people can understand but it's written by a doctor, an expert in bipolar disorder, and it covers more in-depth topics about the disorder.

Do not miss this site – there are absolute gems of information in there but you will have to do a bit of work to unearth them.
A site I really like for schizophrenia is the British Columbia Schizophrenia society. Again, this site has information that can be digested by most people but it's more in-depth and covers specific topics like early psychosis intervention and crisis care.
In-Depth Bipolar or Mental Illness Research
And finally, hopefully everyone gets to the stage when they want serious answers to medical questions. For this level of mental illness research, I recommend Medscape Reference (previously eMedicine, you have to sign-up for an account, but it's free). This site is written and referenced by doctors and, I believe, is very trustworthy. This is some very in-depth information so you might find yourself skimming – but that's OK. Just look for the bits that interest you and you'll learn a lot.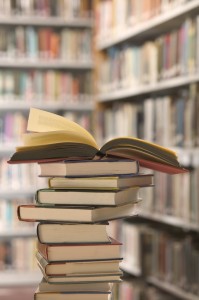 I really like the fact that Medscape Reference, again, chunks up information into sections and subsections like overview -> prognosis or presentation -> complications. What's more, under the Presentation section the DSM criteria are listed for disorders, which is useful when understanding where your doctor is coming from.
Medscape Reference also does an excellent job at documenting drug details like this.
For the full prescribing information on any drug (as provided by the manufacturer to the FDA – very complete) see Rxlist.com. This is going to give you the most up-to-date information on what we know about drugs, although it's in medical-eze which makes it tricky for us mere mortals to understand. It's worth the work, however, if you really want to understand your medications (and you should). (If you find words you don't know, check them on Dictionary.com or Wikipedia.)
Other Sources of Bipolar and Mental Health Information
Yes, there are a multitude of other sites that offer information about mental illness (including all the articles I write for HealthyPlace.com) but I like the ones above because they are referenced and written by doctors and experts. (In case you were wondering, at HealthyPlace all the work is signed-off by a doctor as well).
But when you consider mental health information, consider the source very carefully, remember that anecdotes are not evidence and some people do have conflicts of interest (which doesn't rule them out as sources, but should be considered).
Find other mental health resources that I really like and find trustworthy here.
——————————————————————————————————————————————
About Natasha Tracy
Natasha Tracy is an award-winning writer, speaker and consultant from the Pacific Northwest. She has been living with bipolar disorder for 18 years and has written more than 1000 articles on the subject.
Natasha's New Book
Find more of Natasha's work in her new book: Lost Marbles: Insights into My Life with Depression & Bipolar
. Media inquiries can be emailed here.