Suicide Warning Signs You Need to Know – Who Attempts Suicide? (1/2)
Some of us in the mental health field have heard the suicide warning signs so often it's practically tattooed on the back of our skull: suicide note, suicide plan persistent thoughts of suicide, previous suicide attempt and so on.
But if you think you know the warning signs for a suicide attempt you're probably wrong, at least according to a study out of Florida. For example, fewer than 1-in-10 people leave suicide notes and fewer than one-third of people have persistent thoughts of suicide before their suicide attempt.
Suicide Self-Assessment Scale
A while back I wrote a post called Suicide Self-Assessment Scale – How Suicidal Are You? This was a completely unscientific (or mostly unscientific), personal look at what thoughts suggest suicidal behavior.
Importantly, this was a suicide self-assessment scale relevant to depression. De facto, this means an individual must look at their own thoughts and feelings to rate themselves on the suicide scale. I do think this is a helpful concept for many of us who want to avoid a suicide attempt, for those of us who want to look for suicide warning signs and know we don't want to die.
Suicide Risk Factors
Unfortunately, this doesn't help people too depressed / suicidal to care. And this doesn't help the people outside the depressed / suicidal individual. Luckily, rather than going on my unscientific self-assessment, actual statistics can help us identify significant suicide risk factors.
Statistical Suicide Risk Assessment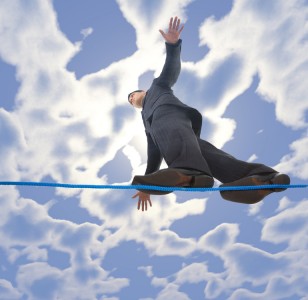 Determining accurate suicide risk factors is of great interest of researchers such as in the analysis which provides the statistics for this article: Suicide Risk Assessment: A Review of Risk Factors for Suicide in 100 Patients Who Made Severe Suicide Attempts by Hall RC et al.(1998).
This study is of 100 patients who attempted suicide, required care from an emergency room and then were administered into a medical department of the hospital before admission to an inpatient psychiatric unit. In other words, these were serious, severe suicide attempts. (Demographics of population here.)
Interestingly, these patients often do not show some of the classic suicide risk factors.*
Facts About the Suicide-Attempter Population
Age groups of suicide attempters
Age 26-35 – 31%
Age 15-25 – 24%
Age 36-45 – 22%
Age 46-96 – 27% (dramatic decrease in numbers after the age of 45)
That isn't really a surprise to people in the mental health field.
Help available to suicide attempters:
76% reported they had a family support system available to them they could have called
18% reported there was no one available to help them
6% reported they could have relied on friends
Most lived alone and were divorced, separated, single or widowed
Method of Suicide Attempts
In case you're wondering, more women (58%) attempt suicide than men and women are more likely to choose overdose as the method of suicide. (Men successfully complete suicide more often, but that's for another post.)
In this case the methods used in the suicide attempts were:
Single drug overdose 76% (benzodiazepines the most common drug of choice (47%) but a significant number used over-the-counter drugs (25%))
Multiple drug overdose 17%
Stabbing or cutting 4%
Carbon dioxide poisoning 3%
————————————————————————————————————————–
Note: These paper refers to those who attempt suicide, the factors for which seem to differ somewhat from those who complete suicide. Also note, this is only an analysis of 100 attempts, so the statistical picture is kind of murky but I think still relevant.
* This paper aims to change how insurance companies decide to allow care for suicidal patients claiming the current model denies care to patients who are suicidal due to outdated understanding of risk factors. That's beyond the scope of this article but very interesting.
——————————————————————————————————————————————
About Natasha Tracy
Natasha Tracy is an award-winning writer, speaker and consultant from the Pacific Northwest. She has been living with bipolar disorder for 18 years and has written more than 1000 articles on the subject.
Natasha's New Book
Find more of Natasha's work in her new book: Lost Marbles: Insights into My Life with Depression & Bipolar
. Media inquiries can be emailed here.