New Research in Bipolar and Depression – The Glutamate Train
After looking at the future treatment approaches for treatment-resistant depression, I thought I'd share a bit more depression and bipolar research. New options offer hope for everyone who run the gamut of bipolar or depression treatments.
A new mood stabilizer
A new, novel antidepressant
Knowing when depression isn't depression
Research in Bipolar – A New Mood Stabilizer
If you've been making the rounds for bipolar treatment you know that there are only so many anticonvulsants that are used as mood stabilizers. Really just three biggies:
Valproate
Carbamazepine
Lamotrigine
Oxcarbazepine (less so)
Occasionally, a few others are thrown in, but really it's just the above that are shown effective. (This, of course, is in addition to lithium, the actual mood stabilizer. Some antipsychotics may stabilize mood, but that's a different article.)
But recently a new mood stabilizer has been suggested: memantine.
I had never heard of this drug. It's a medication used for the treatment of moderate to severe dementia of the Alzheimer's type.
Memantine works on the glutamatergic system – something I was talking about just last week. It blocks NMDA (N-Methyl-D-aspartic acid or N-Methyl-D-aspartate) receptors so it makes sense that it would act on bipolar depression.
This drug is extremely promising for rapid-cycling bipolar disorder, which is great, because little else is. Keep in mind though, there is little evidence to this effect, but it's something to watch for. More on the memantine research here.
Research in Depression – A New Antidepressant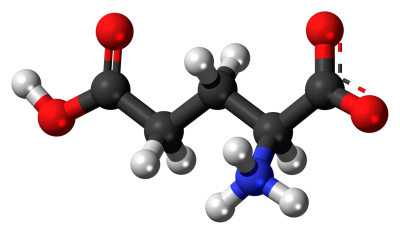 And in continuing on all things glutamate I just happened to come upon a new antidepressant going into phase 2 trials that works on glutamate. This particular antidepressant is designed to treat people with depression with anxiety symptoms. Again, this is good news because depression and anxiety commonly occur together.
This is an interesting drug in that it is an "allosteric modulator" which may elicit a more specific therapeutic use which (I'm inferring) may indicate a smaller side effect profile. ADX71149 is a positive allosteric modulator (PAM) of metabotropic glutamate receptor 2 (mGluR2).
Sorry, I know it's scientific-y, but that's what you get when things are in trials.
Recognizing When Depression isn't Depression
An in an interesting article, Current Psychiatry points out ways of knowing when depression isn't really depression at all. They identify:
Psychological crises that may mimic depression
Patients with social challenges that may mimic depression
Substance abuse and delirium that may mimic depression
More Psychiatric and Psychological Information
I could share many more interesting psychiatric articles I've comes across lately, but that's it for today. If you're interested in learning more about psychiatry or psychology, I highly recommend Current Psychiatry and the Psychiatric Times. Neither are particularly easy reading but both are very educational.
——————————————————————————————————————————————
About Natasha Tracy
Natasha Tracy is an award-winning writer, speaker and consultant from the Pacific Northwest. She has been living with bipolar disorder for 18 years and has written more than 1000 articles on the subject.
Natasha's New Book
Find more of Natasha's work in her new book: Lost Marbles: Insights into My Life with Depression & Bipolar
. Media inquiries can be emailed here.