Bipolar Myth-Busting on World Bipolar Day
On this World Bipolar Day, I thought I'd focus on some of the most popular posts that tell people what they need to know about bipolar disorder. These are posts that thousands have searched for and read spanning seven years. And what's more is I think these posts are bipolar myth-busting. Share one or more on social media to help bust bipolar myths (not to mention stigma).
General Bipolar Disorder Myth-Busting Information
Even just this general information about bipolar disorder busts bipolar myths. It's time that people know what bipolar really is.
Myth-Busting Information About Bipolar Hypomania
People picture extreme, movie-like depictions of highs in bipolar disorder. Bust the myths around bipolar hypomania.
What Does Bipolar Hypomania Feel Like? — Many want to know this. I'm not sure if it's because they have bipolar and are looking for other experiences or if they don't have bipolar and are looking to understand. Either way, this is my experience of bipolar hypomania.
How to Handle Bipolar Hypomania — If hypomania is causing problems for you, here are some ways to handle that bipolar hypomania.
Bipolar and Depression Myth-Busting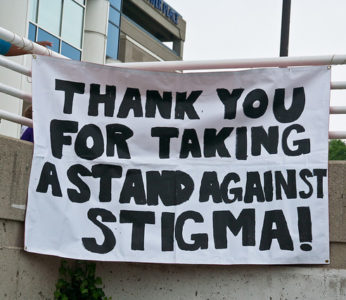 Bipolar depression isn't necessarily what people think it is. Bust these myths.
A Little Bit of Hope — Bust Myths and Self-Stigma
But let's not forget, there is hope for those with bipolar disorder.
Education on Bipolar Myths on World Bipolar Day
When I run into people on World Bipolar Day I tend to tell them a fact or two about bipolar disorder and that's what these articles are about. These articles are about taking a minute to recognize what bipolar disorder really is and not what Hollywood or the movies say it is. It's all of our responsibility, whether you have bipolar or not, to educated other about the facts.
Image by Flickr user: Steven Depolo.
——————————————————————————————————————————————
About Natasha Tracy
Natasha Tracy is an award-winning writer, speaker and consultant from the Pacific Northwest. She has been living with bipolar disorder for 18 years and has written more than 1000 articles on the subject.
Natasha's New Book
Find more of Natasha's work in her new book: Lost Marbles: Insights into My Life with Depression & Bipolar
. Media inquiries can be emailed here.