I Can't Control My Bipolar Brain or Emotions, I Feel Inadequate
I can't control my brain. I can't control my emotions. I can't control my tears. I can't control my irritation. I can't control my need for excess sleep. I feel like I can't control anything. And not being able to control my brain or my emotions makes me feel entirely inadequate as a human being.
Controlling One's Brain and Emotions
Humans are under the misguided impression that they can control their own brains. Well, they can control their brains about as much as they control their livers. Brains work on their own. If they didn't, we'd all be dead.
Humans are also under the impression that they can control their emotions. Now, there is more truth to this idea than there is to the idea that they can control their brains. Emotions are psychological and thus more within our control. Therapy proves this. But emotions are not entirely within our control. Death will still probably make you sad. Getting a present will still probably make you happy. Being cut off in traffic will still probably make you annoyed. Certainly, all of us can choose how to react to these emotions but the existence of the emotions themselves, on some basic level, exist without our input.
Inadequacy over the Lack of Control over My Brain and Emotions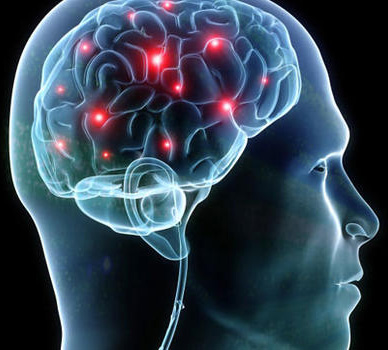 I know the above. I know it as clear as day. I know it enough to scream it. And I know that people with a mental illness have a way bigger hill to climb than any person with a normal brain experiences or understands. And yet I feel inadequate because I can't control my own brain or emotions.
I admit, I'm prone to feeling inadequate. It's a depression thing. I'm likely to feel less than others on any given topic simply because I feel like I'm less than others in general. I also think it's easy to feel inadequate just because of the presence of any mental illness. Being sick with anything can do this to you. I grant these things entirely.
But I find myself apologizing again and again for the lack of control. I'm so sorry I'm crying. I'm so sorry I can't stop talking. I'm so sorry I can't see things in a positive light.
It's okay to feel sorry for things, I suppose, but feeling sorry over the way your brain works sucks. Big times.
Intellectually Understanding the Lack of Brain and Emotion Control
I know, intellectually, that I don't have to feel sorry for these things and people don't expect me to apologize and I am not inadequate because I am forced into these experiences thanks to a broken brain. I totally, totally get this. And I would never suggest to anyone else in my position that one is inadequate. One is not. And I would vehemently tell the person so.
And yet I feel inadequate anyway.
It comes down to believing something – internalizing it. Believing in it with your heart, I suppose, rather than your head. Believing in it for yourself rather than believing in it for everyone else. I have the greatest trouble with this.
Because while I'm a writer and an expert and an advocate I'm a human with a mental illness, too; and my human, mentally ill frailty causes the same problems for me as it does for everyone else.
So I guess today I will try not to beat myself up because I can't control my brain or my emotions. I guess today I'll try to believe it with my heart and not my head. It seems like such a short trip from your head to your heart but it my experience there is a chasm there. But I guess I'll try to cross it.
Image by By Allan Ajifo [CC BY 2.0], via Wikimedia Commons.
——————————————————————————————————————————————
About Natasha Tracy
Natasha Tracy is an award-winning writer, speaker and consultant from the Pacific Northwest. She has been living with bipolar disorder for 18 years and has written more than 1000 articles on the subject.
Natasha's New Book
Find more of Natasha's work in her new book: Lost Marbles: Insights into My Life with Depression & Bipolar
. Media inquiries can be emailed here.