Choosing Medication Means Choosing Happiness
Earlier in the week I posted a piece by the lovely Hyla Molander on surviving death and depression. I thought in this piece she said something rather profound. She said that taking her antidepressants meant "choosing happiness." And I think this is a really important point. Taking medication often means choosing happiness over pain or simply choosing life over death.
People Feel Pressured to Stop Medications
I recently wrote a piece outlining some guidelines on medication discontinuation. I did this because many people do elect to stop taking medications and it's much better if people follow sensible guidelines when doing so.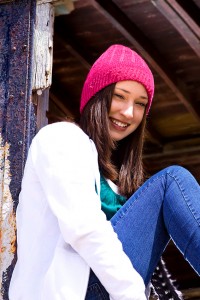 But I recognize that bipolar disorder is typically a lifelong illness and typically requires lifelong treatment. Doctors will often, quite reasonably, talk about a lifetime of medication. And this lifetime of medication really is the smartest idea for most people.
Nevertheless, people constantly feel pressured to stop taking their medications. They're pressured by antipsychiatry groups, by uninformed people in their lives and by their own internal sense that taking daily medication is just, somehow, "wrong." So people try to stop their medications even when it isn't healthy to be doing so.
But Taking Medication Means Choosing to Get Better
But people forget that taking medication isn't wrong and it isn't weakness – taking medication is strength. It takes strength to stand up to the pressures of not taking medication. And it takes strength to realize that you have to do what you don't want to do in an effort to get better, in an effort to be better. It takes strength to choose happiness. It takes strength to choose life.
So if we remember that choosing medication is actually a positive step forward and not just a rule that we much follow, we can be more at peace with our choice. Because it is ours to make. And for my choice, I choose happiness. I choose health. I choose medication.
* Before people jump down my throat, I'll just say that this doesn't mean that medication is the only choice or that it's right for every person. This just means that for those of us who do choose medication, we can view it in a positive light.
——————————————————————————————————————————————
About Natasha Tracy
Natasha Tracy is an award-winning writer, speaker and consultant from the Pacific Northwest. She has been living with bipolar disorder for 18 years and has written more than 1000 articles on the subject.
Natasha's New Book
Find more of Natasha's work in her new book: Lost Marbles: Insights into My Life with Depression & Bipolar
. Media inquiries can be emailed here.