Bipolar Burble Blog Listed as a Top 10 Health Blog
I'm extremely pleased to announce that Healthista, the health channel for women, has listed me the Bipolar Burble as one of 10 Health Blogs to Start Reading Right Now.
This doesn't just make me happy because it stroked me ego (although it does), it makes me happy because the lovely folks over at Healthista haven't forgotten about such an important aspect of health — mental health. And I have to say, so many lists do. I mean, I'm all for healthy eating and running (although I'd rather die) but everyone has a brain and it's great to see a list that acknowledges that we should take care of it.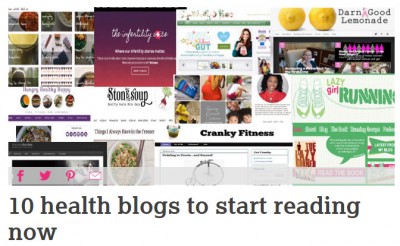 Healthista, quite generously, and, I think, correctly, says that the Bipolar Burble is for anyone — with a mental illness or not to gain better understanding of what people with a mental illness go through. And if that was a message I could get out to the whole Internet, I would.
So I would like to personally thank Healthista for their inclusion. I'm honoured.
(If you'd also like to read a piece I wrote for them a while back, check out, The Moment I Realized I Had Bipolar Disorder.)
More on Natasha Tracy and Bipolar Burble's awards and media.
——————————————————————————————————————————————
About Natasha Tracy
Natasha Tracy is an award-winning writer, speaker and consultant from the Pacific Northwest. She has been living with bipolar disorder for 18 years and has written more than 1000 articles on the subject.
Natasha's New Book
Find more of Natasha's work in her new book: Lost Marbles: Insights into My Life with Depression & Bipolar
. Media inquiries can be emailed here.