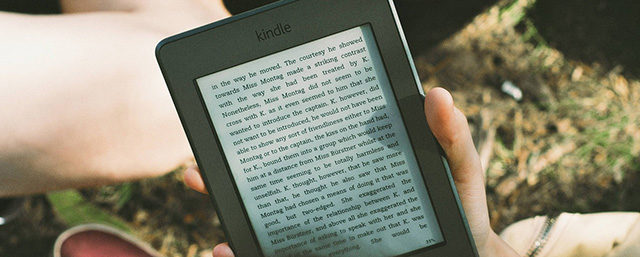 New Book on Living with Bipolar, Depression — Table of Contents Revealed
Today I'd like to introduce you to some of the table of content in the new book I'm working on. This is a book designed to speak to those with bipolar, those with depression and the loved ones of both groups. It contains a lot of my "greatest hits" from both Bipolar Burble and Breaking Bipolar plus new writing as well. I hope this will be the first in a series I plan to release.
I'm very pleased to say I'm in the editing process for the book which means it's well on its way to publishing. The ebook version will be out first and then a dead-tree version will likely be available at some point after that. There is no official publication date as of yet, but I'll let you know when I firm something up.
To get updates on how the book is going, a free short ebook on coping skills and other interesting mental illness tidbits, be sure to sign up for my newsletter (sign-up form at the bottom of this post).
This table of contents has been updated September, 21, 2016.
New Book on Bipolar, Depression by Natasha Tracy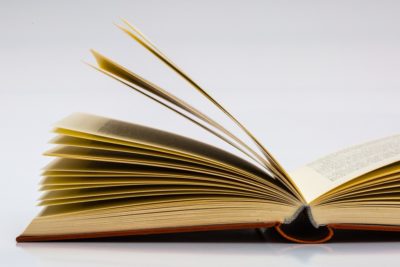 I won't reveal the title just yet, but I will have a title and cover reveal when the graphics are ready (in the next 1-2 weeks). For now, preview this partial table of contents. (Hey, I have to keep a few things as a surprise!)
Some of the work I'm most proud of comes in Chapter Six where I offer a treatment algorithm for major depressive disorder and one for bipolar disorder (research-based, not my opinion). This chapter aims to answer the question as to what medication to try next based on research and patient concerns.
Table of Contents on New Living with Bipolar, Depression Book
So, enjoy the reveal. I hope this whets your appetite for more.
Chapter 1: Mental Illness Basics
Are People Born with Mental Illness? What Causes Mental Illness?
How to Tell Someone, "I Need Mental Health Help."
Chapter 2: Crazy Thinking
What Is Normal, Anyway?
Crazy Thoughts of the Depressed
Crazy Thoughts Brought to You by Bipolar Disorder
Chapter 3: The Trouble with Mental Illness
Feeling Alone with a Mental Illness
Don't Say This! – Worst Things People with Mental Illness Hear
Isn't Everyone a Bit "Bipolar?" Isn't Everyone "Depressed" Sometimes?
. . . plus two more
Chapter 4: Death Would Be Better? – Understanding Depression
Why Don't the Mentally Ill Want to Shower When They're Sick?
Depression – Worse Than Sadness, Apathy
The Death Inside
. . . plus three more
Chapter 5: Up, Up, and Away! – Understanding Mania, Hypomania and Mixed Moods
I'm the Best, Most Beautiful Babe in All the World! – Bipolar Disorder and Delusions of Grandeur
How Bipolar Hypomania Feels
Am I the Greatest? – Self-Diagnosing Hypomania
. . . plus three more
Chapter 6: Treating Mental Illness with Medication
Does Medication Help or Hurt Creativity?
How to Eeny Meeny Miny Moe Your Medication Choices
Should People with Bipolar Disorder Take an Antidepressant?
. . . plus one more
Chapter 7: I Hate Mental Illness Treatment
What It's Really Like to Stay in a Psychiatric Ward
Treatment Fatigue
Holding onto Hope During Treatment
Chapter 8: Mental Illness Coping Skills
How to Explain Mental Illness to Others
Can You Get Enough Therapy?
Mad, Sad, Glad, Bad – Why and How to Track Moods
. . . plus four more
Chapter 9: Understanding Suicide and Suicide Attempts
Is Something Wrong with One if He Thinks of Killing Himself?
My Story of Attempting Suicide but Not Wanting Death
For Those Who Want to Attempt Suicide
. . . plus three more
Chapter 10: When Mental Illness Gets Better
Can a Person with a Serious Mental Illness Be Happy?
Feeling Better or Hypomanic?.
How It Feels When Psychiatric Medications Work
. . . plus two more
Chapter 11: Mental Illness Wisdom
A Sick Brain and a Mind Trying to Deal with It
Escaping a Mentally Ill Brain
The Brain-Mind Split and Enlightenment in Mental Illness
. . . plus one more
Appendix I: Not Just Sadness — What Is Major Depressive Disorder?
Appendix II: The Rollercoaster – What Is Bipolar Disorder?
Appendix III: Specific Medication Options for Major Depression and Bipolar Disorder
Appendix IV: Stopping Antidepressants While Minimizing Withdrawal
Appendix V: Evidence-Based Therapies for Mental Illness
——————————————————————————————————————————————
About Natasha Tracy
Natasha Tracy is an award-winning writer, speaker and consultant from the Pacific Northwest. She has been living with bipolar disorder for 18 years and has written more than 1000 articles on the subject.
Natasha's New Book
Find more of Natasha's work in her new book: Lost Marbles: Insights into My Life with Depression & Bipolar
. Media inquiries can be emailed here.