Best Bipolar Blog Articles of 2013 on the Bipolar Burble
Over 70 articles were published here on the Bipolar Burble blog in 2013. Some were hits and some not so much. So today I'd like to look back at two top 5 lists: the most-read bipolar blog articles of 2013 and the most talked-about bipolar blog articles of 2013.
The Most-Read Bipolar Blog Articles of 2013
Here's what you were reading on this bipolar blog that was written in 2013:
The Most Talked-About Bipolar Blog Posts of 2013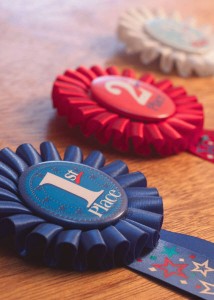 Sometimes I'm a wee bit contraversial; you might have heard that somewhere. For that reason, some of my posts attract a lot of feedback, both pro and con. Here are the bipolar posts that have the all-time greatest number of comments:
FYI: The above posts are all older, which isn't surprising as that's how comments gather – over time. But the bipolar post from 2013 with the greatest number of comments was Should You Go Public about your Bipolar Online.
——————————————————————————————————————————————
About Natasha Tracy
Natasha Tracy is an award-winning writer, speaker and consultant from the Pacific Northwest. She has been living with bipolar disorder for 18 years and has written more than 1000 articles on the subject.
Natasha's New Book
Find more of Natasha's work in her new book: Lost Marbles: Insights into My Life with Depression & Bipolar
. Media inquiries can be emailed here.