Worst Things To Say a Person with a Mental Illness
I think everyone with bipolar disorder, or any other mental illness, has their own personal list of annoying things people have said to them and about them. I've listed my 10 least favorite things to say to a person with bipolar disorder, plus a bonus #11. #11 is just my absolute least favorite.
Worst Thing to Say to a Person with a Mental Illness – We Create Our Own Reality
We create our own reality. This is one of my most hated sentences in the English language. This sentence screams of middle-class-real-problemless-spoiled-rich-person. Yes, undoubtedly people who have homes and families and health and happiness can make their own reality. They can fix the issues they have, like leaky pipes, and not be upset when the paperboy misses their front porch. I have no doubt this is possible.
But give me a fucking break.
People Do Not Create Their Own Reality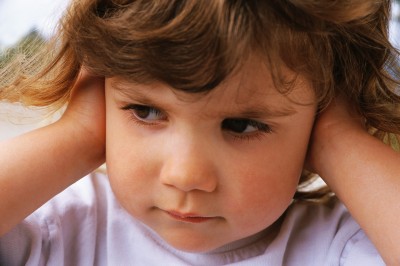 People born into generations of poverty, not so much creating their own reality. People born with fetal alcohol syndrome, not so much creating their reality. People dying of starvation, not so much creating their own reality.
And sick people, not really capable of creating their own reality.
This is the Worst Thing to Say to Someone Sick
People with cancer, people with seizures, people with no legs, people with a mental illness – these people don't get to pick – or create – their realities.
OK, so you're saying to me, "but you can always change how you look at life."
See, again, I'm going to have to say, give me a fucking break.
There is Only So Great a Life in Pain Can Look
Change how you look at your life? Um. Sort of. Cancer person still dies, person with seizures still has seizures, paraplegics still have no legs, and people with a mental illness still have a sick brain. We're still fucked. We're still in pain. There is no pleasant spin you can put on wanting to kill yourself all day.
And in closing, I would just like to say, I dare anyone to tell a starving child in Africa that they are making their own reality and they could change it if they really wanted to. I fucking dare you. Because that's what you're telling me every time you say my brain isn't sick. And I can tell you, it's the worst damn thing to say.

——————————————————————————————————————————————
About Natasha Tracy
Natasha Tracy is an award-winning writer, speaker and consultant from the Pacific Northwest. She has been living with bipolar disorder for 18 years and has written more than 1000 articles on the subject.
Natasha's New Book
Find more of Natasha's work in her new book: Lost Marbles: Insights into My Life with Depression & Bipolar
. Media inquiries can be emailed here.