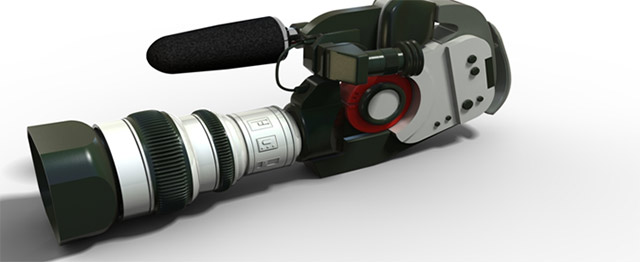 Being a Mental Health Advocate True Champion for HealthiNation
A couple of weeks ago, Brendan Anderer, Vice President of Programming and Executive Producer at HealthiNation, contacted me. HealthiNation has created a series on their site (an overall health video site) for who they call "True Champions." These are people who are extraordinary advocates for an illness and live with the illness themselves. Brendan said he wanted to film me and make me a part of their series.
Now, in all honesty, I didn't take it overly seriously. I get a lot of offers for a variety of things and, often, once people are told that I'm all the way on the West Coast of Canada, they are no longer interested.
But, surprisingly, HealthiNation still was.
Filming with HealthiNation

So an amazing produce, Charles Conyers flew out and we film almost all day yesterday. We filmed hours of one-on-one interviews, one of my presentations and some background shots. Oh, and did I mention I got to have a hair and makeup person follow me around all day making sure no curl was out of place? Yeah, that was pretty cool. It was thoroughly exhausting but well worth doing and I believe will result in great footage (I hope).
Final True Champion Segments at HealthiNation
Of course, Charles and co. need time to cut the footage together and actually make segments, but, at this time, there may end up being 15 minutes of tape over approximately four segments. So if you're looking for more Natasha Tracy and my YouTube videos just aren't cutting it, I really hope that these upcoming films will give you a better glimpse into my, personal story and some of my thoughts on subjects like antipsychiatriy, electroconvulsive therapy, advocacy, and the brain-mind split and enlightenment in mental illness.
For now, I say, "please watch this space for more." But I also need to say a big thank you to Charles and HealthiNation for making me part of their True Champion series. Not only am I honoured to be a part of it but I'm particularly honoured to be the first one in the arena of mental health.
You can watch the (high-production) videos talking about my life and advocacy here.
——————————————————————————————————————————————
About Natasha Tracy
Natasha Tracy is an award-winning writer, speaker and consultant from the Pacific Northwest. She has been living with bipolar disorder for 18 years and has written more than 1000 articles on the subject.
Natasha's New Book
Find more of Natasha's work in her new book: Lost Marbles: Insights into My Life with Depression & Bipolar
. Media inquiries can be emailed here.