Bipolar Natasha Tracy's Interview with HealthyPlace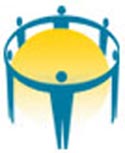 Here is today's interview with me, Natasha Tracy, complete with call-in questions. I think it went well. We discussed some of the negative impact bipolar has had on my life.
I talked about bipolar disorder, depression, suicide, coping and how my writings at HealthyPlace have been controversial.
See more video and audio at Breaking Bipolar at HealthyPlace.com.
——————————————————————————————————————————————
About Natasha Tracy
Natasha Tracy is an award-winning writer, speaker and consultant from the Pacific Northwest. She has been living with bipolar disorder for 18 years and has written more than 1000 articles on the subject.
Natasha's New Book
Find more of Natasha's work in her new book: Lost Marbles: Insights into My Life with Depression & Bipolar
. Media inquiries can be emailed here.