Breaking Bipolar Articles You Should Read
Admit it – you haven't kept up with your bipolar reading. Come on. I know it. I can barely keep up and I write the bipolar articles.
Luckily for you, I like you a lot, and I'm happy to give you a little cheat sheet on what's been getting attention at Breaking Bipolar. We've got mental illness and higher education, mental illness and physical pain, how to tell if it's a med side effect and oh so much more.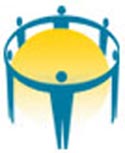 Articles Breaking Bipolar Over at HealthyPlace
Here is a sampling of recent articles written for Breaking Bipolar at HealthyPlace to which people have positively responded:
Popular Articles at the Bipolar Burble
And just in case you haven't been glued to the Bipolar Burble, here are a few things you should read here:
Let me know what you think and of course feel free to suggest topics any time.
——————————————————————————————————————————————
About Natasha Tracy
Natasha Tracy is an award-winning writer, speaker and consultant from the Pacific Northwest. She has been living with bipolar disorder for 18 years and has written more than 1000 articles on the subject.
Natasha's New Book
Find more of Natasha's work in her new book: Lost Marbles: Insights into My Life with Depression & Bipolar
. Media inquiries can be emailed here.