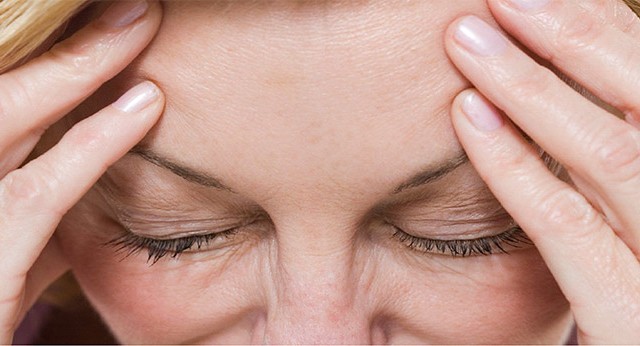 Dealing with Fear and Anxiety in Bipolar Disorder
Tomorrow I'm flying off to see some family I don't know at all. Oh, and my dying father. I won't get into the specifics but suffice it to say I'm scared of family in general and my father is in a very bad way.
So at the moment, I'm being eaten up with fear and anxiety.
My mother says to me: "But I know you know how to handle that sort of thing." And I say, "Yes, it's a wonderful drug called lorazepam."
I was only half joking.
Anxiety, Fear and Bipolar Disorder
Anxiety disorders are the most common disorders in the world and people with bipolar disorder also have more anxiety disorders than your average bear, so dealing with bipolar and anxiety is something that many of us face. In my case, it's just mixed with fear, which escalates the anxiety further.
Dealing with Anticipatory Fear and Anxiety
So now I'm waiting, like a person on death row, for time to count down until I catch my plane. (And then I'll be waiting until touchdown, and then until I see a family member, and so on.) The scared, anxiety-provoking event hasn't happened yet. So here is what I'm doing to cope with the anticipatory anxiety:
Lots of self-talk
Distraction techniques (I'm dying my hair and doing my nails, oh, and there's the Project Runway finale)
Lots of calm, deep breaths
Meditation (if possible, likely not due to the degree of anxiety)
Rest and/or sleep
And yes, the aforementioned lorazepam – not a lot of it because I still need to be functional enough to pack and the like, but enough to at least take the edge off
I'm writing this
Exercise is probably a good one, I just don't do it
Now, I'm not telling anyone to take anti-anxiety meds here, I'm just saying that, on occasion, I do.
(You'll note that drinking is nowhere on that, or the below, list. It never should be.)
Dealing with Fear and Anxiety During the Event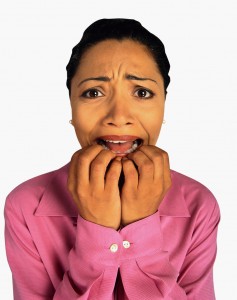 Now in some cases fear and anxiety will go away when the event in question occurs because we have built the event up in our minds to be so huge that the event is tiny, and manageable, in reality. I suspect this will not be one of those times. I suspect there will be parts of this event that are going to be highly traumatizing. I swear to you, I would not wade into this particular swamp if I didn't have to.
Here is what I'm planning on doing during said anxious, and indeed traumatic, events:
Lots of self-talk. Things like:

This is a short time
This will end soon
This is really important
This may ease a dying man's suffering
And so on
Lots of deep, cleansing, purposeful breaths
Dissociation (this is something else I don't necessarily recommend to people, it's just something I do)
Touching base with home
And all of that will help. Talking about it here has actually eased my burden slightly already. So I know that dealing with anxiety, fear and bipolar disorder is possible. It hard, but it's a problem we all run up against so it's important to have the skills to deal with it.
If you have any tips for dealing with fear and anxiety in bipolar disorder please leave them below. I'm sure everyone would appreciate it.
——————————————————————————————————————————————
About Natasha Tracy
Natasha Tracy is an award-winning writer, speaker and consultant from the Pacific Northwest. She has been living with bipolar disorder for 18 years and has written more than 1000 articles on the subject.
Natasha's New Book
Find more of Natasha's work in her new book: Lost Marbles: Insights into My Life with Depression & Bipolar
. Media inquiries can be emailed here.