It's Scary to Show People Bipolar, and Not Just Tell Them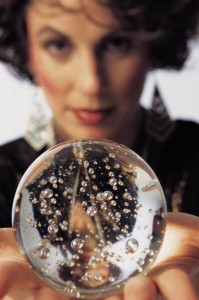 There are two types of writing I do about bipolar. The first type talks about being bipolar, what it's like, information around it and so on. It's generally not overly emotional. The second type is written from the point of view of my bipolar, period. It's not therapied or controlled or softened.
And that second type really bothers people.
Showing People Bipolar Disorder
It has happened many times over the years that people have come onto my blog and gotten upset at my very "real" writing. Often bipolars tell me it expresses exactly how they were feeling and they are grateful. Others though, complain that I'm illogical, need help, and am just generally crazy. They want to yell at me, for expressing the sickness. Yell at me for showing bipolar disorder as it is.
So today on HealthyPlace I write some more about showing someone the bipolar versus just telling them about it.
——————————————————————————————————————————————
About Natasha Tracy
Natasha Tracy is an award-winning writer, speaker and consultant from the Pacific Northwest. She has been living with bipolar disorder for 18 years and has written more than 1000 articles on the subject.
Natasha's New Book
Find more of Natasha's work in her new book: Lost Marbles: Insights into My Life with Depression & Bipolar
. Media inquiries can be emailed here.