Staying Sane During the Holidays with Bipolar Disorder – a Guide
The holidays are here. I know; it seems like they shouldn't be; but all the inflatable snowmen, tacky garland and lit icicles cannot be denied – it's holiday time.
Many of us dread the holidays, and even those who don't can find it difficult to stay even-keeled throughout. Mood shifts are all too common this time of year and many people spend the New Year looking for ways to get back from mania (or hypomania) or depression.
So here's my guide to staying sane, or at least dealing with bipolar, during the holidays.
Guide to Surviving the Holidays with Bipolar Disorder
1. Maintain your schedule.
If there were one thing I wish I could force people with bipolar to do it would be to keep a schedule. And, if I could, I'd force them to keep it over the holidays. In my experience, living without a schedule is just begging bipolar to come and hit you with a crazy stick. So please, please, make maintaining your schedule a priority during the holidays.
2. Take your medications as prescribed.
Part of that schedule is taking your medications. Make sure you have extra alarms or other reminders set up that will ensure you take your medications even when the holidays become very hectic.
3. Get enough sleep.
This, of course, is also part of routine, but if there is one part of the routine I think is key it is sleep. Sleep the same hours and even more if you need to rest because the holidays are so wearing emotionally.
4. Maintain your coping strategies.
If you have found things that keep your bipolar even throughout the year, now is not the time to abandon them. Now is the time to ensure you keep up with them. They are what is going to save you from a bipolar New Year.
5. Do not drink (or do drugs).
I know, people hate hearing this, and to be fair, some people can have one drink, once in a while and be OK, but the best rule is not to drink at all. Consider whether you would you consider a glass of wine with dinner worth the risk of a bipolar mood shift. It isn't.
6. Plan time away from the bustle.
The holidays are a time of togetherness and merriment but too much of a good thing is rarely good so plan time to rest and relax between events. This can help you center before heading out into the holiday hustle again.
7. Maintain reasonable holiday expectations.
The holidays are not perfect so get over the notion that they ever could be. Accept your holiday and your family for what and who it is. Life doesn't turn into a Norman Rockwell painting just because it's December.
8. If something happens with your bipolar, talk to your doctor immediately.
And if, in spite of your best efforts, your bipolar flares up anyway, see a doctor as soon as possible. You may be able to head a mood shift off at the pass but not if you ignore it. Ignoring a bipolar flare up is more likely to land you at the hospital's New Year's Eve party.
De-stress to Keep Bipolar at Bay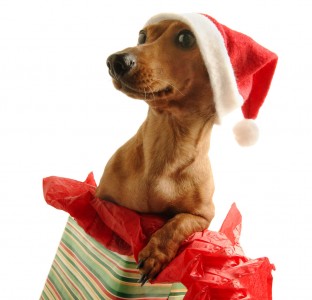 And overall, just try not to stress about the holidays. Understand that your uncle Fred is going to get drunk and make an ass of himself. Understand that a moody teenager is going to sulk all through Christmas Eve. Understand that sometimes turkeys burn. None of this is something to be stressed about. Just breathe and accept what is happening. It's all par for the course. You might want to practice yoga or meditate during this time to keep your bipolar centered.
And remember: You've made it through many, many holiday seasons and you'll make it through this one too. Do your best to stay sane during the holidays with bipolar disorder and know that if worst comes to worst, you can always bow out or spend some time lying on the couch watching Cake Boss reruns.
The Golden Rule for Surviving the Holidays with Bipolar Disorder
Make mental health your priority. Eggnog, tinsel, presents, carols and gatherings just aren't as important, as without your health, you can't enjoy any of it.
Yes, I'm aware that the pictures aren't super-related, but people love pet pictures. And spending time with pets isn't such a bad coping strategy either.
——————————————————————————————————————————————
About Natasha Tracy
Natasha Tracy is an award-winning writer, speaker and consultant from the Pacific Northwest. She has been living with bipolar disorder for 18 years and has written more than 1000 articles on the subject.
Natasha's New Book
Find more of Natasha's work in her new book: Lost Marbles: Insights into My Life with Depression & Bipolar
. Media inquiries can be emailed here.