Breaking Bipolar Articles You Should Read – Updated Resources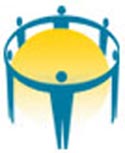 As most of you know, in addition to the Bipolar Burble I also author Breaking Bipolar on HealthyPlace.com. I write a column there twice a week as well as produce one bipolar-themed video and two audio files per month. It's a fairly well-received bipolar blog often with much discussion, feedback and sharing.
Recent Breaking Bipolar Blog Highlights
If you haven't had a chance to check out Breaking Bipolar lately, here are a few of the highlights:
Upcoming Bipolar Burble Articles
I'm sure that's more than enough for now. Upcoming pieces on the Bipolar Burble will likely be about hypomania and delusions and possibly regarding the black box warning on antidepressants actually increasing suicides (you can yell at me about that after I write it). There will probably be a piece about my own ECT experience as well as that's not really covered here (I wrote quite a bit about it on another blog.)
If you'd like to see a topic covered on the Bipolar Burble or Breaking Bipolar or have a question you can always contact Natasha Tracy. I can't promise I'll respond but I'll do my best.
New Mental Health Resources Added
The bipolar and mental health resources page has also been updated. These are good resources you should know about.
——————————————————————————————————————————————
About Natasha Tracy
Natasha Tracy is an award-winning writer, speaker and consultant from the Pacific Northwest. She has been living with bipolar disorder for 18 years and has written more than 1000 articles on the subject.
Natasha's New Book
Find more of Natasha's work in her new book: Lost Marbles: Insights into My Life with Depression & Bipolar
. Media inquiries can be emailed here.