Share Your Tips on Talking to Doctors / Psychiatrists

I'm working on my first ebook. It's going to be about building a relationship with your doctor. Essentially, it's about getting what you, the patient, need from the person behind the prescription pad.
Why Write About Doctor-Patient Communication?
I'm writing this book because of the plethora of mental health questions I get on the subject. I believe people with bipolar disorder, depression and other mental illnesses don't get optimal care due to dysfunctional medical relationships. This is not necessarily the fault of the doctor / psychiatrist or the patient. It just means the relationship isn't as good as it could be. Think of it like couples counseling between doctor and patient.
So, I have some questions for you; please weigh in. (Oh, you don't have to answer all the questions. Any that interest you would be great though.)
What Do You Wish You Had Asked Your Doctor When You Were Diagnosed?
Pre-diagnosis, before you understood your mental illness, what do you wish you had known? What do you wish you had asked your doctor about your diagnosis? What do you wish you had said to your family doctor or psychiatrist specifically?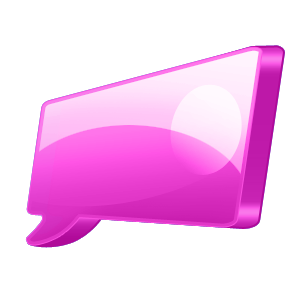 What Do You Wish You Had Asked About Your First Treatment?
What do you wish you had known about treatment? What do you wish your doctor had told you? What do you think new patients should know? Who do you think should handle treatment?
What Do You Think Patients Should Ask About Treatments / Side Effects?
When you get a new treatment or change your treatment, what do you ask your doctor? What should people ask? What do you want to ask but always forget? What do you want to ask but are too afraid too? What do you wish your doctor would tell you?
What Should You Tell Your Doctor / Psychiatrist?
What is most important for a doctor / psychiatrist to know? What do you always tell your doctor? What are you too scared to tell your doctor? Is there something you think you shouldn't tell a doctor/psychiatrist?
What Makes a Relationship with a Doctor / Psychiatrist Work?
After dealing with doctors for over a decade, I have my own ways of making the psychiatrist-patient relationship work. What are your tips for patients? What works with a doctor and what doesn't?
What Other Questions Would You Like to See Addressed?
What else do you think I should put in the book?
Why Am I Asking?
I'm asking because I would like to represent the real voice of the real patient as much as possible. I know what I want to write and why, but I'd like to hear varying opinions. Every one of you is different and every one of you has a different insight to share. Whether you love or hate doctors, this book is designed to make your relationship with them work better for you, and maybe for them as well.
I look forward to hearing your thoughts.
Note
By responding here you agree to be quoted in the book should I choose to do so. I'll only use aliases to identify people so you don't have to worry about people identifying you. If you don't want to be quoted, that's no problem, just say so.
If you have something to add but wish to do so privately, contact me here.
——————————————————————————————————————————————
About Natasha Tracy
Natasha Tracy is an award-winning writer, speaker and consultant from the Pacific Northwest. She has been living with bipolar disorder for 18 years and has written more than 1000 articles on the subject.
Natasha's New Book
Find more of Natasha's work in her new book: Lost Marbles: Insights into My Life with Depression & Bipolar
. Media inquiries can be emailed here.