Mental Health Information – 3 New Things
Sometimes writing for a living drives me bonkers. Basically, I have to be brilliant on-command. And seriously. That's hard.
You. Write. Be brilliant. Now!
It's a lot of work for me. My brilliance gets tired and bogged down in the bits of my job I don't like doing.
However, then I'm reminded there are many wonderful things about my job. Specifically, I get to learn new things, every day, all the time. While others work at real jobs I spend all day looking up facts and studies and learning things I didn't know when I woke up.
I love that stuff.
3 Things I've Learned About Mental Health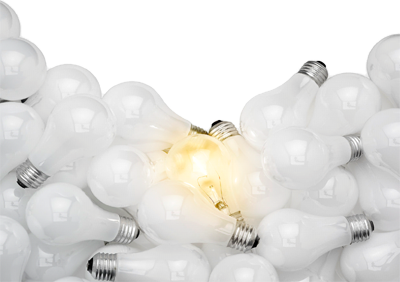 So, I'm creating a weekly feature by sincerely flattering Jane Friedman and stealing her idea. (Jane writes Three Happy Things about writing once a week. Go check her out.) I'm not sure they will be three happy things, exactly, but I will be sharing three new things about mental health I've learned each week.
This will give me a chance to share smaller details that don't make it into a full blog post, pimp the resources I like and otherwise share my knowledge.
On board? Great!
Three New Things About Mental Health
Not surprisingly, I'm inundated with information about mental illness/psychiatry/psychology. I'm constantly researching, reading articles, checking sources and other such things. I come across things I like and things I don't.
What I don't like – the British Psychological Society's comments on the revisions proposed for the fifth version of the Diagnostic and Statistical Manual of Mental Disorders (DSM-V). The British Psychological Society appears to be a non-profit group dedicated to psychology/psychologists. Which is fine. I'm a fan of psychology/psychologists. But their remarks on the DSM-V revision sound like propaganda nonsense. Not only can they not get through a paragraph without cutting-and-pasting, they seem to have only one thing to say – we don't like the idea of diagnosing mental illness; oh, and we're better than you.
What I do like – a Psychiatric Times article: The FDA Advisory Panel on the Reclassification of ECT Devices. I wrote about this issue for Breaking Bipolar to put it into smaller, more easily-digested chunks. (Why There Isn't More Modern Data on ECT and Should the FDA Consider ECT Devices Less Dangerous.) But read the original article. It's good and shines a light on yet another ECT issue that get's people's knickers all twisted.
What I think is interesting – a journal article on methods of schizophrenia treatment. This article is interesting because it outlines non-North American treatment options as well as standard antipsychotic/medication options. The article's goal is to define schizophrenia recovery and use evidenced-based methods to determine the best path to schizophrenia recovery. Do yourself a favor and educate yourself about schizophrenia.
I do admit, those may not be easy reading, but they are worthwhile reading (or skimming, anyway).
I'll see you next week when will I learn more and try to do better.
PS: If anyone has any direct knowledge of the British Psychological Society I'd love to hear it. They seem quite legitimate but I have to question the motives of such an odd report.
——————————————————————————————————————————————
About Natasha Tracy
Natasha Tracy is an award-winning writer, speaker and consultant from the Pacific Northwest. She has been living with bipolar disorder for 18 years and has written more than 1000 articles on the subject.
Natasha's New Book
Find more of Natasha's work in her new book: Lost Marbles: Insights into My Life with Depression & Bipolar
. Media inquiries can be emailed here.