Loving Someone with a Mental Illness
Standing By Someone with a Mental Illness
One of the most popular things I've written here is a piece called, Saying Goodbye to Someone with a Mental Illness. I think this piece is very important as it highlights the fact that you can't stand beside someone just because they have a mental illness. Sometimes it's simply an unworkable situation and you have to take care of yourself by putting some distance between you and the person with the mental illness.
Leaving Someone with a Mental Illness
Unfortunately, some people took this as an indication that I believe that you should leave people with a mental illness.
Loving Someone with a Mental Illness
Nothing could be farther from the truth, of course. The vast majority of people with a mental illness are people just like everyone else and are completely reasonable with which to be in a relationship (of whatever type).
Of course, having a mental illness does, often, put a strain on any relationship, but that doesn't mean that you can't stand by the person with the mental illness – it doesn't mean that you can't love the person with the mental illness. Many people prove this every day with fulfilling and happy relationships.
So in this post, and in ones to come, I would like to emphasize that working with a mental illness in a relationship can be challenging but it is normally doable. People with mental illnesses can have normal relationships. People with mental illnesses can find love. There are people who will stand with those of us with mental illnesses.
Standing By Someone with a Mental Illness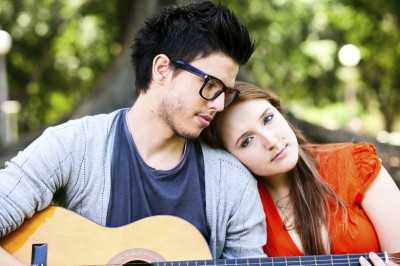 Look, I'm not saying this stuff is easy, actually, I'm saying just the opposite, but I believe that we all have challenges, whether we have a mental illness or not, and those always come out in relationships. Maybe your mentally well partner is commitment phobic. Maybe your partner is selfish. Maybe your partner has anger issues. Maybe your partner is a workaholic. And so on, and so on, ad infinitum. Mentally well people aren't a picnic just because they're diagnosis-free. Most people end relationships for reasons outside of mental illness, after all.
So as much as it's challenging to be in a relationship where a mental illness is present, it's also challenging to stand beside someone who has excessive baggage, or family drama, or intimacy issues, or what-have-you. No one is perfect and no one is "easy."
People with a Mental Illness are Worth It, Too
But just like a person with those other issues is worth standing beside, so are we. People with a mental illness may have been given a burden but sometimes those illnesses give us greater depth of feeling, compassion, creativity and other traits that are desirable and even magical. I'm not trying to blow sunshine, but I am saying there's a give and take with everything.
Tips on Mental Illness and Relationships
In the future I'll talk more about mental illness in relationships, but for now, check out the review I did on this book about Loving Someone with Bipolar Disorder. It's a great book and if you're in a relationship with a person with bipolar disorder I highly recommend you give it a read. I honestly believe it could save your relationship, or at least thousands of dollars in therapy.
——————————————————————————————————————————————
About Natasha Tracy
Natasha Tracy is an award-winning writer, speaker and consultant from the Pacific Northwest. She has been living with bipolar disorder for 18 years and has written more than 1000 articles on the subject.
Natasha's New Book
Find more of Natasha's work in her new book: Lost Marbles: Insights into My Life with Depression & Bipolar
. Media inquiries can be emailed here.