Loving a Paranoid Partner
Today's guest post on the Bipolar Burble blog is by Marion Gibson, author of "Unfaithful Mind "– a tale of what it's like to love someone who has a paranoid disorder. To win a FREE copy of her book, leave a comment here.
I am married to a man with a mental illness.  High school sweethearts, we travelled the world and grew a family. We were just like any other couple. And then two years ago my husband woke up and believed I wanted him dead.
He thought I had no use for him anymore and I was going to poison him. He stopped eating food in the house and started drinking only store bought water from our emergency supply. He wrote a note and hid it in his chair explaining that I had poisoned him. He also believed I had been unfaithful in our marriage right from the beginning. He thought I had a way about me that I could convince men to sleep with me whenever and wherever I wanted.  He wanted paternity tests on all three of our children.
Delusional and Paranoid
One time we were at the grocery store and when I left the check-out to go back and pick-up a forgotten item, he later accused me of having a quickie in the bathroom with an employee. He lost every ounce of trust that we had between us for over 25 years. He said the most terrible things to me, called me names and said he wanted to divorce me.
The man I loved since I was 16 years old did not know if I had ever loved him. He tried to record my conversations while he was out of the house with his cell phone and disassembled light fixtures believing our home was bugged. This man was paranoid and terrified. He experienced hallucinations and couldn't tell what was real and what wasn't.
Paranoid in the Hospital
He knew something was wrong and did not want me to go to the hospital with him and felt it was something he must do on his own. He was afraid of me and leery of the doctors. While in the hospital, he was so delusional and paranoid that he believed someone was going to blow his head off. When that didn't happen, he thought a laser beam was boring into his brain and he was going to be used for science. Next he was going to be murdered by my conspirators and mafia relations. When he found himself still alive after three days he begged me to take him back home. We were not equipped nor had the experience to deal with a mental illness and had no idea at the time what the diagnosis would eventually be. This sent us on a flurry of doctor's appointments, medical tests and trial by error antipsychotic medications.
Mental Illness is a Never-ending Journey
When people ask me how we managed to get through it, I am never sure how to answer. Living with a spouse with a mental illness containing delusional paranoia is a journey that has to be lived and not something you get through and then it is over. It is never-ending. Mental illness is not like joint replacement surgery where something is broken, gets replaced and life continues. Living with a spouse with a mental illness means life as you once knew it has changed and the rules are now different. For now the antipsychotic medication is working and the monster that lives in my husband's brain has quietened but I secretly fear the medicine will stop working and the paranoid thoughts will return.
Love Trumps Paranoia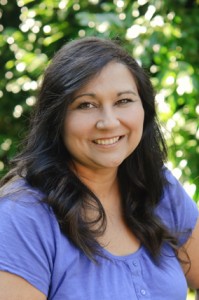 Every day I try not to think about the terrible things that happened and choose to accept a new life, a new marriage and a different way to do things.  Writing has definitely allowed me an outlet to sort out my feelings and express my concerns. Loving someone who comes down with a paranoid mental illness is perhaps a deal breaker for some and not so much for others. Either way, it is not something you sign-up for when you say "I do." The love we share runs deeper and our bond is stronger than anything else I can think of. There is nothing I wouldn't do for my husband. I know that now.
Marion Gibson graduated from the University of Toronto with a degree in Environmental Studies.  She is inspired to write for families who have a loved one with a mental illness. When not writing, Marion enjoys gardening, cooking and spending time with her family in Victoria, BC.  "Unfaithful Mind" is her first book.
——————————————————————————————————————————————
About Natasha Tracy
Natasha Tracy is an award-winning writer, speaker and consultant from the Pacific Northwest. She has been living with bipolar disorder for 18 years and has written more than 1000 articles on the subject.
Natasha's New Book
Find more of Natasha's work in her new book: Lost Marbles: Insights into My Life with Depression & Bipolar
. Media inquiries can be emailed here.
delusions, guest author, guest post, love, paranoia, relationships