A Psychiatrist's View on Mental Illness Stigma and Win an iPad!
Today on the Bipolar Burble blog I'm pleased to offer an interview with Prakash Masand, M.D., the CEO and founder of Global Medical Education (GME). Dr. Masand has been published in several peer-reviewed journals, serves on editorial and review boards for psychiatric journals and is a Distinguished Fellow of the American Psychiatric Association and the Academy of Psychosomatic Medicine. Dr. Masand offers his view on psychiatry, mental illness and stigma.
And make sure to check out the end for your chance to
win an iPad!
What drove you to specialize in psychiatry?
When I was a medical student I had the good fortune of having a wonderful mentor during my psychiatry rotation. He exposed me to the incredible disability and consequences of psychiatric illnesses and the tremendous impact that medications and psychotherapy could have on a patient's life. That is what excited me about psychiatry. When I started medical school, I thought I was interested in cardiology, but after my psychiatry rotation, I knew I wanted to pursue a career in this field.
Do you feel that stigma affects your work?  How?
Unfortunately, since time immemorial, patients with psychiatric illnesses have faced a significant stigma. We even see this reflected in the perceptions of other physicians towards psychiatrists, who have not always been regarded as "real physicians." In fact, when I decided to pursue a career in psychiatry I was often asked by colleagues why I was wasting my talent going into psychiatry because it was not a desirable speciality. This is also reflected in non-psychiatrists, including therapists and psychologists, who often tell patients they are not "crazy" and that they do not need to see a psychiatrist, they just need to speak to a therapist, which stigmatizes psychiatric illnesses even further. Fighting against the myth is extremely important even today.
How do you feel stigma affects patients?
Patients and their families often minimize psychiatric illnesses and do not seek treatment because of the stigma associated with it.  Patients are rarely hesitant to discuss a diagnosis of heart disease or cancer with their friends and colleagues, but are extremely ashamed to discuss that they have bipolar disorder, depression or schizophrenia. Recent studies have found that even though the rates of cancer in psychiatric patients are lower ,the mortality rates are higher often higher than in patients without psychiatric illness because of the inadequate care that many psychiatric patients receive. Stigma against patients is reflected in employment, insurance coverage and even friendships.
What do you think is the cause of stigma against psychiatry and psychiatric illness?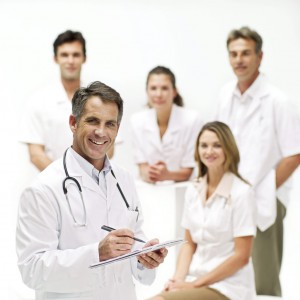 Before the advent of modern medical research and treatment, there was no understanding of, or rational explanation for, psychiatric illnesses and their symptoms. A long-standing ignorance and misunderstanding on mankind's part about psychiatric illnesses and its treatment is one basic reason for the stigma. Another reason for the ongoing stigma is that the media often feed into it by their sensationalized descriptions of incidents, especially violent ones, involving patients with psychiatric illness. This can perpetuate the perception amongst the general public that all psychiatric patients are dangerous, but that is simply not the case. In addition, the media rarely emphasizes how deinstitutionalization of psychiatric patients and the reduction in resources available to them, led to homelessness or incarceration for many. Rather than address the tougher societal issues, the media focuses on the sensational.
What can patients do to reduce the effect stigma has in their lives and treatment?
Patients need to educate their family, friends, and colleagues about the facts about psychiatric illnesses and help to dispel some of the myths. They also need to seek out treatment that is centered on evidence-based science and not on biased opinions or religious beliefs. Patients can be active participants in organizations like National Alliance on Mental Illness (NAMI) and  National Institute of MEntal Health (NIMH) so that they can lobby Congress for more research funding for the diagnoses and treatment of psychiatric illnesses. They can lobby the insurance companies to ensure parity in the reimbursement for the treatment of psychiatric illnesses. Fortunately, Congress has acted recently to ensure this nationwide as a part of the Affordable Care Act.
How can doctors reduce the stigma against psychiatry?
Physicians can be very effective proponents in the education of the general public, the media, and their colleagues about the tremendous advances made in recent years in the diagnoses and treatment of psychiatric illnesses. It is our inherent duty to remind everyone that psychiatric illnesses, like all other medical illnesses, are biopsychosocial in nature the only difference being the organ affected. But, the disability experienced by psychiatric patients is often greater than that experienced by patients of more common medical illnesses, like heart disease, cancer, and chronic pulmonary disease.
What is the role of education in stigma-prevention?
Educating healthcare professionals, the media, and the general public is extremely important in reducing the stigma associated with psychiatric illness. Psychiatric treatments should be based on science, not on fear, unfounded opinions or religious beliefs. Providing evidence-based education is one reason I founded Global Medical Education (GME), an online medical education resource created to optimize patient care around the world.  GME's mission is to provide timely, unbiased, evidence-based medical education from the world's leading medical experts to health care professionals and patients around the globe.
For more information on GME and links to many psychiatric resources for  both patients and their families, visit www.gmeded.com.
For your opportunity to
win a free iPad

and a

free subscription

to the GME website (which I highly recommend) see GME's Facebook page.

(Yes, I have a business relationship with Dr. Masand and GME but the subscription really is free, as is your chance to win an iPad and the site really is amazing. I'm not being compensated for your subscription.)

——————————————————————————————————————————————
About Natasha Tracy
Natasha Tracy is an award-winning writer, speaker and consultant from the Pacific Northwest. She has been living with bipolar disorder for 18 years and has written more than 1000 articles on the subject.
Natasha's New Book
Find more of Natasha's work in her new book: Lost Marbles: Insights into My Life with Depression & Bipolar
. Media inquiries can be emailed here.