Suicide Survivor's Story Aims to Save Others
Today, the Bipolar Burble blog welcomes guest author Kevin Hines, a fellow mental health advocate. Kevin is one of only 33 people who have survived a jump from the Golden Gate Bridge. I met Kevin recently at a conference and I can tell you, his story is incredible and he uses it to help others.  
I always try to remember that life is but a state of mind and if that state of mind can be altered by an imbalance of chemicals, it becomes extremely hard to function. After all, I was diagnosed with bipolar disorder when I was 17 years old. Since that day, I've come to learn that life literally is a state of mind, and how, without the love and support of friends and family, life would be a lot more difficult.
I am so thankful for the support of family and friends who have helped me whether the hard times at are inevitable when one has– like I do – a mental illness. With all the years that have passed since I attempted to end my life by suicide, I have learned that we all make mistakes in life, but now it is time to put the past where it belongs, in the rear view mirror. We cannot control the future, but we can help one another – and ourselves – today and every "today" that follows.
After My Bipolar Disorder Diagnosis at 17
After my bipolar diagnosis I struggled, suffered, and attempted to understand the metamorphosis I was going through. I hoped that it was just a phase, maybe I was going to "grow out of it." I was going through the motions of trying to find the right medications for my particular kind of manic depression. Some days the medication would feel like it was working, but on others, it would not.
Driven to Suicide
This lasted until I was 19-years old when thoughts of suicide unfolded. I wrote a suicide letter and the next day, I prepared for another day of classes at City College in San Francisco. But that was a blatant lie, even to myself. This morning my plan was to go to the Golden Gate Bridge to end my life.
After I entered my English class, signed my suicide note, I found myself on the Municipal transportation bus crying, en route to the Golden Gate Bridge. I thought: if one person comes up to me and asks if I am OK, if I need any help, I would tell them everything. I would ask for help.
No one on the bus, or later, on the bridge, did.
So, I made my final irrational decision and jumped.
If You Know Someone Suicidal…
To all you family members and friends out there, if your someone you know or care for ever hints about suicidal ideation, or says anything like, "I don't want to be here anymore," or "I don't like this life," or "I don't belong here," take those kinds of ideations seriously, and contact a local Mental Health Professional.
I have learned over time that if we are nothing else, we are our brothers' and sisters' keepers. We are not alone on this earth without help or hope. It literally costs nothing to reach out to another person, especially when they need our help the most. Believe me I know this to be absolutely true. I know because I have lived it.
Author's Bio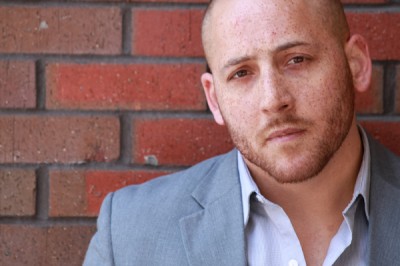 Kevin Hines is an award-winning international speaker, author & mental health advocate. He has devoted his life to suicide prevention after miraculously surviving a suicide attempt by jumping from the Golden Gate Bridge in 2000. Since, he has received numerous accolades for his work including a Lifetime Achievement Award in 2012. His memoir, Cracked, Not Broken: Surviving and Thriving After a Suicide Attempt will be released by Rowman & Littlefield Publishers on July 16, 2013.
——————————————————————————————————————————————
About Natasha Tracy
Natasha Tracy is an award-winning writer, speaker and consultant from the Pacific Northwest. She has been living with bipolar disorder for 18 years and has written more than 1000 articles on the subject.
Natasha's New Book
Find more of Natasha's work in her new book: Lost Marbles: Insights into My Life with Depression & Bipolar
. Media inquiries can be emailed here.
guest author, guest post, Kevin Hines, suicide, suicide attempt, unsuicide