Linky-Madness, Drugging Children and Anxious Hat Makers – 3 New Things
In my line of work I come across the most obscure information, which is why I love sharing it with you. This week's three new things about mental illness include:
A weekly mental health link-party
How scientists want to drug children who might get a mental illness
How hat makers used to experience social phobia
How could you not want to know the details about that?
1. What I Like – Madness Mental Health Linky
I've been participating for a few weeks in the Monday Madness Mental Health Linky over at the WordsinSynch blog by Shah Wharton. As the name implies, there are fresh links every Monday.
[push]Anyone can contribute a useful mental health link. Shah features her own work or the work of others and then lists useful links.[/push]
(No offence to Shah, but the layout is awful and kind of hard to understand.  Here's how it works: Simply read the Monday Linky article and at the bottom there are featured links. Below that is the "blog hop" where the reader-submitted useful mental health links are posted and below that you can enter your own link.)
Click. Read. Enjoy.
2. What I Don't Like – Drugging Children (or anyone unnecessarily)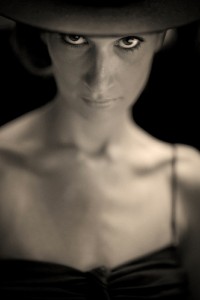 I could just leave it there but what I especially don't like is the drugging of children who might get a mental illness. This is one of the troubles with that fad diagnosis I mentioned last week – psychosis risk syndrome. While we do, honestly, know what puts a person at risk for psychosis, that's a far cry from actually being able to accurately predict who is going to get a psychotic disorder.
For example, I know smoking puts you at risk for lung cancer, but you still might not get it. (Although smoking's a lot more clear cut than psychosis. Don't smoke. Seriously.)
In this study, people age 15-40 were to be given an antipsychotic (quetiapine) to see if it would delay or prevent the onset of a psychotic disorder like schizophrenia. And – here's the kicker – up to 80% may never get the disorder anyway.
So I ask you, is it worth exposing a 15-year-old to a powerful antipsychotic associated with an increased mortality rate on a guess? I think not. (More next week.)
3. What is Just Bizarre – Hat Makers, Mercury  and Anxiety
Think you have social phobia? Do you make hats?
Excessive shyness, embarrassment, self-consciousness, timidity, social-phobia and lack of self-confidence are components of erethism, which is a symptom complex that appears in cases of mercury poisoning. Mercury poisoning was common among hat makers in England in the 18th and 19th centuries, as they used mercury to stabilize wool into felt fabric.

(From Wikipedia, where else?)
See you all next week for an attempt at a smarter and better me.
PS: Have you entered to win yet?
——————————————————————————————————————————————
About Natasha Tracy
Natasha Tracy is an award-winning writer, speaker and consultant from the Pacific Northwest. She has been living with bipolar disorder for 18 years and has written more than 1000 articles on the subject.
Natasha's New Book
Find more of Natasha's work in her new book: Lost Marbles: Insights into My Life with Depression & Bipolar
. Media inquiries can be emailed here.
3-new-things, antipsychotics, anxiety, children, DSM-V, ethics, linky, overprescription, psychosis-risk-syndrome, research, social-phobia