Fear of Bipolar Medication Treatment Changes
I have a fear of bipolar medication treatment changes. I do. You'd think after 100 changes to my bipolar medication treatment plan I would be used to it, and while I supposed I'm used to it, it doesn't destroy the fear. I'm so scared that a bipolar medication treatment change will make me worse. I also fear the hope that a bipolar medication treatment change offers.
Bipolar Medication Treatment Changes – Fear of New Medications
Last Friday, I left my psychiatrist's offer with a new medication in my purse (physician samples). And it's a new new medication. In other words, it's not just new to me, but it's actually newly-approved. This isn't surprising as I've tried virtually everything that was previously Health Canada approved.
And, of course, one of the higher-risk things one can do is to take a newly-approved medication. This is because all the side effects have not be found yet and have not shaken out. All the side effects simply can't be known until a medication goes market-wide. That's just statistics for you. So I know, this drug could have very bad side effects that we don't know about. Yay.
Bipolar Medication Treatment Changes – Fear of Side Effects
And, of course, any time a person signs up for a new bipolar medication treatment change, he or she also signs up for new side effects. All drugs have them and it will be individual as to which side effects you will experience. Yes, I am scared of the new medication side effects. (Although, I have to say, by and large, new medications do have more favorite side effect profiles.)
Bipolar Medication Treatment Changes – Will It Make Me Worse?
Any bipolar medication treatment change might make my bipolar worse. While, where I am today might not be great, I do loathe the thought that it could get worse. And, make no mistake about it, you can always get worse.
Bipolar Medication Treatment Changes – Fear of Hope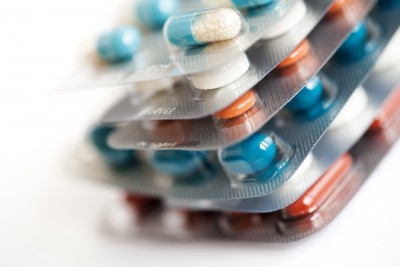 People who have not been chronically sick for long periods of time do not understand the danger of hope. Everyone thinks hope is a good thing but, in my experience, it often isn't. This is because you get your hopes up that a bipolar medication treatment change will make you better. And then it doesn't. And then that hope crushes your soul in its powerful and spiky grasp. The destruction of hope is so painful I can't even explain it to you. And the destruction of hope over and over and over is, truly, soul destroying. If you haven't lived it, you don't know. Trust me, fear of hope is a real thing because the aftereffects of hope can honestly try to kill you.
Why Change a Bipolar Medication Treatment Plan?
That is simple, naturally: to get better. While people find that their bipolar improves through many means I have found exactly one thing: my bipolar depression improves through medication only. Sure, many other tools keep me alive and keep me going and keep me keeping on, but nothing actually address the bipolar depression except medication. That's just the way it is for me.
So, if I want to have a better quality of life, I have to face my fears. When I held the medication on Friday I felt like I was handling anthrax. But, no matter, I have to be prepared to lose in order to create the opportunity to win. As they say (in Alcoholics Anonymous, I think), if you always do what you've always done you always get what you've always got(ten).
And, honestly, I refuse to give up. I refuse to live with a horrific quality of life just because we haven't found a bipolar medication that's particularly effective. I refuse to suffer with permanent anhedonia. I just do. It's reasonable to say that I want to get better. It's reasonable to say that I don't want to be in pain every day. So, I will face my bipolar medication treatment change fears to get what I (and what we all) honestly deserve. Which is to get better.
——————————————————————————————————————————————
About Natasha Tracy
Natasha Tracy is an award-winning writer, speaker and consultant from the Pacific Northwest. She has been living with bipolar disorder for 18 years and has written more than 1000 articles on the subject.
Natasha's New Book
Find more of Natasha's work in her new book: Lost Marbles: Insights into My Life with Depression & Bipolar
. Media inquiries can be emailed here.