How to Stop Antidepressants While Minimizing Withdrawal
While antidepressants can absolutely be life-saving medications, sometimes antidepressants aren't the right medication at the right time for you. Or sometimes, it's just time to try to get off of antidepressants. (For simple depression, this is often done if you have been stable for 6-12 months.)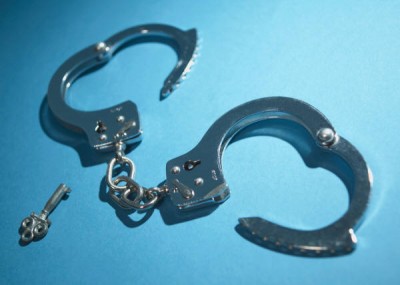 But the key to getting off antidepressants successfully is to minimize withdrawal symptoms because otherwise you may feel like you're trapped on the antidepressants. Additionally, the withdrawal symptoms may get mistaken for returning illness symptoms, which you do have to watch for, but if possible, it's best not to get withdrawal and returning symptoms confused.
So, here are some tips on the best way to get off antidepressants while minimizing withdrawal.
Learn About Getting Off Antidepressants
Firstly, by reading this you are taking the first step. Learning about your antidepressant, the time it takes to get off, and what might happen, is an excellent first thing to do. Your doctor can guide you in this process.
DO NOT STOP ANTIDEPRESSANTS SUDDENLY.
DO NOT STOP THEM ON YOUR OWN.
ALWAYS TAPER ANTIDEPRESSANTS UNDER THE SUPERVISION OF A DOCTOR.
(And as always, I am not a doctor and none of this should be considered medical advice. Only your doctor can offer that.)
Taper Antidepressants More Slowly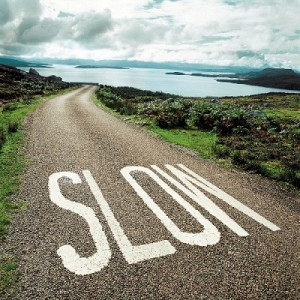 I can't comment on individual doctors, but I will say in studies and in the literature they take people off medication, including antidepressants, way too fast. This is likely because they don't want to wait around to do it the right way, but still, it gives people the false sense that you can get off antidepressants quickly – you shouldn't.
Track Your Mood During Antidepressant Decrease
I know, it seems like I'm trying to strong-arm you into tracking your mood, but during medication tapering, it's essential. You need to track your mood every day during medication changes – this goes for all mental illness – as well as write down when you change dosages because:
You need to know if you're getting worse
You need to know if you do better at a lower dose, but not off the drug completely
You'll have those records should you try to do it again in the future (or with another medication)
Please, please, please, even if you track your mood at no other time, do it when withdrawing from medication. (More on mood tracking here.)
(If you don't want to track every part of your mood, then at least track the global assessment of functioning (GAF).)
Wait Six-Eight Weeks between Antidepressant Dosage Decreases
Seriously.* You are waiting so long between antidepressant dosage decreases because:
You want to prevent withdrawal
You do not want to induce mania, cycling or a mixed mood which is a real danger in bipolar
Changes to the Antidepressant Taper Schedule
You may want to slightly alter the antidepressant dosage decrease schedule:
Increase speed if feeling better as dosage decreases
Decrease speed if anxiety is a factor
Decrease speed if feeling worse on a lower dose
Decrease speed if feeling good at a specific dose (that might be the right dose for you)
Decrease speed for any reason if you feel the need
Never try to decrease or get off an antidepressant when:
You're in a time of stress
There is an upcoming holiday
Decrease the Antidepressant in the Lowest Dose Possible

This does not mean cutting your current pill. Some pills cannot be cut for safety reasons. This means getting a prescription for the smallest increment available and decreasing the antidepressant dosage by that much.
When you're closing in on getting off the antidepressant completely, slow down even more. Cut the pill if you can. If you can't, alternate on the higher dose for one day and then the lower dose for one day.
Exceptions to the Antidepressant Withdrawal Rules Above
As with all things in life, there are exceptions:
If you've been on the antidepressant a very short time you may be able to get off of it quickly
Fluoxetine (Prozac) may sometimes be tapered more quickly
Venlafaxine (Effexor), desvenlafaxine (Pristiq) (and sometimes other antidepressants) can be too hard to get off of using this method (see next article in series)
Getting Off an Antidepressant Takes Too Long
Look, you are getting off a medication that has altered the chemicals in your brain. This is not a minor event. While this method is slow, it gives you the very best chance of successfully getting off the medication without inducing withdrawal or worsening illness symptoms.
Don't Freak Out When Coming Off Antidepressants
Remember not to freak out. Some withdrawal symptoms and some bipolar/depression symptom fluctuation may occur and you'll still be all right. Just maintain a close relationship with your doctor to make sure it isn't the start of something more serious
How to Get Off of Antidepressants with Minimal Withdrawal Series
Previously we saw:
Up next is:
—————————————————————————————————————————————–
If Your Doctor Doesn't Get This, Send Them to Psycheducation.org for Their Own Education
* This information (and other information in this article) is provided by psycheducation.org and Dr. Jim Phelps.
——————————————————————————————————————————————
About Natasha Tracy
Natasha Tracy is an award-winning writer, speaker and consultant from the Pacific Northwest. She has been living with bipolar disorder for 18 years and has written more than 1000 articles on the subject.
Natasha's New Book
Find more of Natasha's work in her new book: Lost Marbles: Insights into My Life with Depression & Bipolar
. Media inquiries can be emailed here.