Preliminary Evidence for EMPowerplus/Truehope in ADHD Treatment
Those of you who follow me know that I'm not a big fan of Truehope/EMPowerplus, in spite of having tried EMPowerplus myself. And one of the things I complained about is the lack of double-blind, controlled studies of the supplement. Well, one scientific study has now been published and I figured I should mention it to be fair. This new study indicates preliminary evidence for Truehope/EMPowerplus (a micronutrient formula) in the treatment of attention-deficit/hyperactivity disorder (ADHD).
Double-Blind Rendomised Controlled Trial of Truehope/EMPowerplus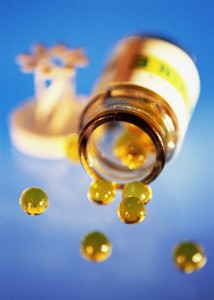 The British Journal of Psychiatry recently published a double-blind, randomised controlled trial of 80 adults with ADHD. There were 42 adults given a micronutrient formula (EMPowerplus) and 38 given a placebo for eight weeks.
The outcome of the study was the following:
Intent-to-treat analyses showed significant between-group differences favouring active treatment on self- and observer- but not clinician-ADHD rating scales. However, clinicians rated those receiving micronutrients as more improved than those on placebo both globally and on ADHD symptoms. Post hoc analyses showed that for those with moderate/severe depression at baseline, there was a greater change in mood favouring active treatment over placebo. There were no group differences in adverse events.
The researchers concluded that this constituted good preliminary evidence of the effectiveness of using a mironutrient formula to treat ADHD.
What Does This Trial of Truehope/EMPowerplus Mean?
Well, like with most studies, it doesn't mean anything definitive. In other words, it doesn't mean that Truehope/EMPowerplus does work to treat ADHD – it's just too early and there isn't enough evidence to say that. But it does mean that it might work. So take that for what it is – preliminary, yet promising, in the ADHD population.
Link to the study in The British Journal of Psychiatry.
——————————————————————————————————————————————
About Natasha Tracy
Natasha Tracy is an award-winning writer, speaker and consultant from the Pacific Northwest. She has been living with bipolar disorder for 18 years and has written more than 1000 articles on the subject.
Natasha's New Book
Find more of Natasha's work in her new book: Lost Marbles: Insights into My Life with Depression & Bipolar
. Media inquiries can be emailed here.