Dr. Oz Show – The Shock That Could Save Your Life – Electroshock Therapy for Depression
As many people know the Dr. Oz show, did 30 minutes today on electroshock therapy. I'm going to talk a little about the Dr. Oz show's representation of electroshock therapy and add a few additional facts.
[Note: I am running a survey on real patients' experiences with, and perspectives on, electroconvulsive therapy (ECT). If you've had ECT and want your voice heard, please take the survey here. More detailed information on the ECT survey can be found here.]
First off, the Dr. Oz show is a source of entertainment, like anything else on TV, so he added drama that wasn't particularly necessary. That is the way of the show, and TV, however. Specifically, the show started off with scenes of electroshock therapy being given pre-1950 which is when you see people having convulsions in the bad old days before people were anesthetized during treatments. This is not the best way to start a show that is supposed to educate about current treatment, but he does balance this later on.
The Good About the Dr. Oz Show
I was impressed really. They did do a lot of things right and they did share a lot of facts about electroshock therapy, now known as electroconvulsive therapy (ECT). What the Dr. Oz show did right:
Represented the modern procedure accurately and even showed the procedure being performed
Mentioned repetitive transcranial magnetic stimulation (rTMS) as an alternative therapy (rTMS uses magnetic waves rather than electricity)
Stated that almost all insurance companies cover ECT (to the best of my knowledge this is true)
Spoke that it should be used judiciously
Placed it in a reasonable historical context
Tried to reduce stigma and fear and increase awareness around the procedure
Mentioned memory loss (twice) as a side effect
The Bad about the Dr. Oz Show on Electroconvulsive Therapy (ECT)
As with all things in life, nothing is perfect. Some things you should know that weren't altogether accurate about the show:
Only talked about right unilateral brief-pulse ECT – while this is considered the most modern form of ECT it is not the only type. Before getting ECT you need to know what type you are getting in order to accurately judge the risks.
Stated that ECT "reset the chemical messengers / receptors" in the brain – the truth is we don't know exactly how ECT works, we only know that it does. It's likely it works in multiple ways but "resetting chemical messengers / receptors" is mostly just a simplified concept and not medically accurate or at the very least, not medically complete.
Didn't mention the other side effects of ECT – while memory loss is generally considered the most concerning, other side effects are also possible.
Altogether, I thought it was a good show, and if a tad flamboyant, represented ECT well but there are other things you should be aware of.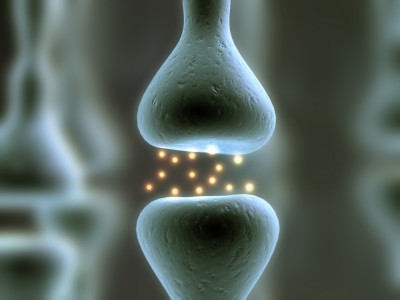 Pros and Cons of Electroconvulsive Therapy (ECT)
I'm a bit of an expert on ECT. Not only have I undergone it but I'm about three-quarters the way through of writing a book on it, so I've researched this area quite a bit. And while I can't summarize a book on ECT for you in a few bullet points, here are some other things I think you should know about ECT.
Pros of Electroconvulsive Therapy (ECT)
ECT can be fast and effective. It can work after one treatment although you'll likely have to have between 9-12 in your first series.
ECT works on more than 80% of people with major depression.
ECT is mostly used for major depression and bipolar disorder and is rarely used for schizophrenia any more.
You don't remember having ECT as you are under a general anesthetic.
No treatment has ever been shown more effective for depression than ECT.
Cons of Electroconvulsive Therapy (ECT)
ECT can cause memory loss. The evidence suggests that this memory loss is specifically for the time period around the treatment but a few people have claimed greater losses of memory. – This varies with type of ECT performed.*
Cognitive impairment – ECT typically causes cognitive impairment for the time around the treatment and it is not permanent. Six months after treatment cognitive skills have been shown to be improved, overall, after ECT. – However, this is not necessarily true for bilateral or sine wave ECT.*
Typical side effects also include jaw and muscle pain but this is short-term.
ECT antidepressant effects tend to be temporary so medication is needed to maintain those effects.
Overall Opinion of Electroconvulsive Therapy (ECT)
ECT is ten times less likely to kill you than childbirth and about 1000 times safer than untreated major depression (in terms of death). However, this doesn't mean it's for everyone. The cognitive side effects are real and of a real concern.
That being said, cognitive side effects tend to build up over time. In other words, you don't get one treatment and then find that you have no memory. You have one treatment and likely no memory side effects; then you have two treatments and find a few side effects; and then three treatments, and a few more, and so on. Some people will go through a series and not lose any memory or find any cognitive deficits. Some people will. And you don't know which group you're going to fall into until you try ECT. But like I said, it's gradual and you can stop an ECT series at any time.
ECT didn't work for me. I did nine treatments. It was painful and I hated it. That being said, it's a perfectly appropriate treatment for some people in some cases. I really believe it is something to be considered by people who:
Need a fast antidepressant action
Have failed multiple treatments
This doesn't mean I think people should run out and get it, but it does mean I think it's worth considering.
*Sine wave ECT is an older form of ECT that is much higher risk in terms of cognitive impairment and memory loss. Brief pulse and ultra-brief pulse ECT are now (arguably) the standard and pose much less risk. Similarly, bilateral electrode placement (one electrode over each temple) is more risky than unilateral placement. It's important to understand the differences in these risks if you're considering treatment. For a scientific take on this, see The Cognitive Effects of Electroconvulsive Therapy in Community Settings. 
——————————————————————————————————————————————
About Natasha Tracy
Natasha Tracy is an award-winning writer, speaker and consultant from the Pacific Northwest. She has been living with bipolar disorder for 18 years and has written more than 1000 articles on the subject.
Natasha's New Book
Find more of Natasha's work in her new book: Lost Marbles: Insights into My Life with Depression & Bipolar
. Media inquiries can be emailed here.