FAQ – No one Reads my Blog! – 10 Tips to Have a Popular Blog
I started the Bipolar Burble eight years ago anonymously. And for the vast majority of that time, no one read my blog. Oh, sure, I had a few avid readers and a person would stumble on it now and then, but even after I started producing decent content, no one read it.
Which initially was OK by me. I didn't write for others, I wrote for myself, so if I had one, lonely reader, then that was fine, I still felt the urge to push pixels around.
Until, of course, it wasn't fine. Then I had to figure out why­ no one read me and figure out how to actually get people out there to know about me. And so people ask me all the time: How do I get people to read my blog? How do I find an audience?
Figure Out What Your Blog is About
Ah, you say, but I know what it's about, it's about me!
Well, good for you. How many people are putting your name into a search engine? Unless you're Ashton Kutcher, I'd wager, not many. You might want to alter your focus.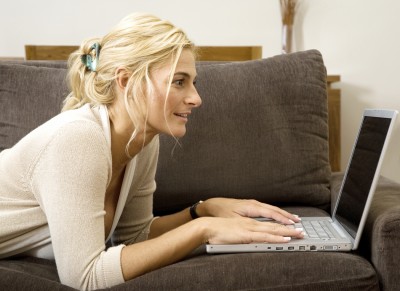 Pick a topic that interests you and that you can stick to, day after day after month after year – like,  say, mental illness. And then be prepared to write on your topic and only your topic for a long time. Changing topics (like I'm doing right now) might confuse and fracture your audience.
Make the blog topic broad enough so that you can write many things but narrow enough so that you can identify a group of people who would be interested. For example, My Pet Parakeet, Pete is specific, but may not find much of an audience. Whereas Cheery Chairs is a pretty broad topic but it might be difficult to identify the segments of people deeply devoted to it. Chairs for Parakeets might be something in the middle.
Write Great Blog Content
No matter what you choose to write about, your content had better be stellar. It has to be something that connects with people so that people will want to go back to it again and again.
And make sure that content stream is constant – 2 blog posts per week at a minimum – more is better when building an audience.
Figure Out Who Cares about your Blog's Subject
Once you've decided to go with a topic, figure out who cares about that topic and target them. Perhaps the National Society of Parakeets? Maybe the International Council for Chair Care? Perhaps Pets for Rest?
And then access those groups. Become a member. Participate in their events. Discuss things with other members. Get the word out that your Chairs for Parakeets blog is the very best.
Get an Audience – Get Loud, Proud and Social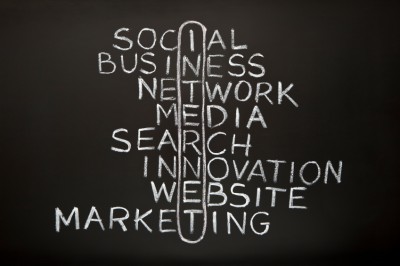 Tell everyone under the sun you have a blog. Tell your family and friends and neighbours and school chums. If they don't know about it, then they can't support it or you. You can never tell too many people about your work.
And seriously, start social networking. Don't roll your eyes at me – Twitter and Facebook have been the major drivers of my audience and they can be for you as well. I can't go into all the ins and outs of social networking here, but set it up, do it, and use it for promotion every day. (But don't be obnoxious.) (See how to write a Twitter bio here.) Also promote sharing and subscribing to your blog.
Learn About Search Engine Optimization (SEO)
Yes, this one is last because if you've done all those other things, then blog SEO will (sort of) happen naturally. SEO keys in on keywords (subject focus), connections (networking) and quality content – things you should always be doing anyway. To get finer-grained, you'll need to start learning about how Google works and that could take some time. For now just know that those other rules really matter.
Overall Tips on How to Have a Popular Blog
Talk about what's in the news – people are looking for commentary on it and they likely have thoughts on it too
Be controversial (or not) – this always gets readers but you might not like the fall-out
Answer your comments – this builds community and conversation and keeps people coming back
Use headings, bullet points, paragraph breaks and images liberally – no one wants to read a large chunk of text
Create solid, frequent content – oh, did I mention that one already?
Keep articles to 400-600 words – people don't have the attention span for more than that
Link everything together – social networks, to blog, to homepage, etc.
Guest post elsewhere
Comment on other blogs or in forums where your audience hangs out
Care for and about your audience
And keep in mind, becoming popular takes time. I have more than 6 times the traffic than I did a year ago, but that took a year. So be patient. If you want people to read you – they will – but it isn't as simple as build it and they will come.
——————————————————————————————————————————————
About Natasha Tracy
Natasha Tracy is an award-winning writer, speaker and consultant from the Pacific Northwest. She has been living with bipolar disorder for 18 years and has written more than 1000 articles on the subject.
Natasha's New Book
Find more of Natasha's work in her new book: Lost Marbles: Insights into My Life with Depression & Bipolar
. Media inquiries can be emailed here.