Top 10 Bipolar Burble Posts of 2011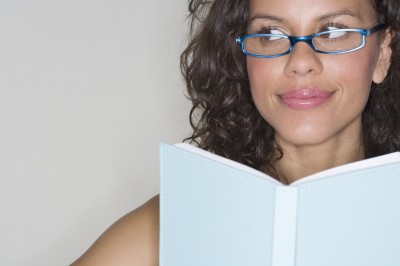 Last year was a great one here at the Bipolar Burble and saw a dramatic rise in audience numbers, so welcome readers, new and old. This means that debates were fast and sometimes fierce here on the Burble, and mostly, that's OK with me. Although it did require the invocation of commenting rules, it also meant that more people had their say on mental illness topics.
So, without further ago, here is the top 10 list of articles people read in 2011:
Worst Things to Say to a Person with a Mental Illness – number one with a bullet two years running is this piece which is a continuation of a piece I wrote on Breaking Bipolar. Everyone, it seems, wants to know what not to say to a person with a mental illness.
Bipolar Disorder Type I: Mania and Delusions of Grandeur – this piece was written at the behest of a reader and includes readers' experiences of delusions of grandeur during bipolar manic episodes.  This is a topic not widely deal with elsewhere.
Doctors Should Treat the Mentally Ill Without Consent – this highly commented-on and contentious article outlines why I think it's reasonable to treat the mentally ill without consent in some situations. In spite of all the controversy, I still consider this position reasonable.
Self-Diagnosing Hypomania – I had no idea this article would be so popular, but people are looking for this information. This piece is about how to see hypomania coming or to know once it's already here.
Suicide Self-Assessment Scale – How Suicidal Are You? – again, I didn't realize how many people were looking for this information. However, this article is designed to point out warning signs and track one's own suicidal feelings. It can be hard to tell how severe suicidal feelings are and this scale is designed to help.
How to Get Off Antidepressants Effexor/Pristiq (Venlafaxine/Desvenlafaxine) – this is an update to an article I had written a couple of years earlier and is a huge source of Google hits. I hate to make blanket statements about antidepressants, but it really seems like venlafaxine and desvenlafaxine (Effexor and Prisiq) are bitches to get all for almost everyone.
Depression, Bipolar – Feeling Along with a Mental Illness – this is a feeling that I, and I think everyone with a mental illness, has had. This piece addresses the idea that those with a mental illness are "alone" or are "freaks."
Psychiatric Myths Dispelled by Doctor – Fighting Antipsychiatry – this is one of the most controversial posts here on the Burble due to the seeming war between those who consider themselves antipsychiatry and those who don't. This piece earned the most comments, with almost 100 pieces of feedback on this article.
Depression and Lack of Want, Desire – unfortunately, may people with depression experience anhedonia – the innability to feel pleasure. This tends to lead to a lack of want for anything. It's a devastating condition that I have battled for years.
Bipolar Terminology – The Difference Between Bipolar 1 and 2 – finally, at the number 10 spot we have a piece I wrote not long ago about the difference between bipolar I and bipolar II. This answers one of the basic questions people ask about bipolar disorder every day.
As I've said, I consider 2011 to have been a break-out year for the Bipolar Burble and I thank you all for being a part of it.
And don't forget, if you have questions or if there are subjects you would like addressed here at the Burble, you are welcome to contact me anytime or leave a comment. I am at your service.
——————————————————————————————————————————————
About Natasha Tracy
Natasha Tracy is an award-winning writer, speaker and consultant from the Pacific Northwest. She has been living with bipolar disorder for 18 years and has written more than 1000 articles on the subject.
Natasha's New Book
Find more of Natasha's work in her new book: Lost Marbles: Insights into My Life with Depression & Bipolar
. Media inquiries can be emailed here.
alone, antidepressants, antipsychiatry, Best of, bipolar burble, burble, consent, delusions, hypomania, mania, suicide, top 10, Writing