Managing Bipolar Depression: An Evidence-Based Approach – Free Webcast
There's a lot to know about bipolar and bipolar depression. How do I know? Because I've written about bipolar depression so many times it would make your head spin.
And what I try to do is either present the human side of bipolar depression or the evidence-based side. Here are a few of the articles I've written on bipolar depression:
Well now I, and you, have the (FREE) chance to get a genuine look into bipolar depression from an evidence-based approach through the words of a leading psychiatrist.
Free Webcast on Managing Bipolar Depression
Here is the information on a FREE webcast by doctors (technically, for doctors) and Global Medical Education on an evidence-based approach to treating bipolar depression. I believe there will be a lot to learn here.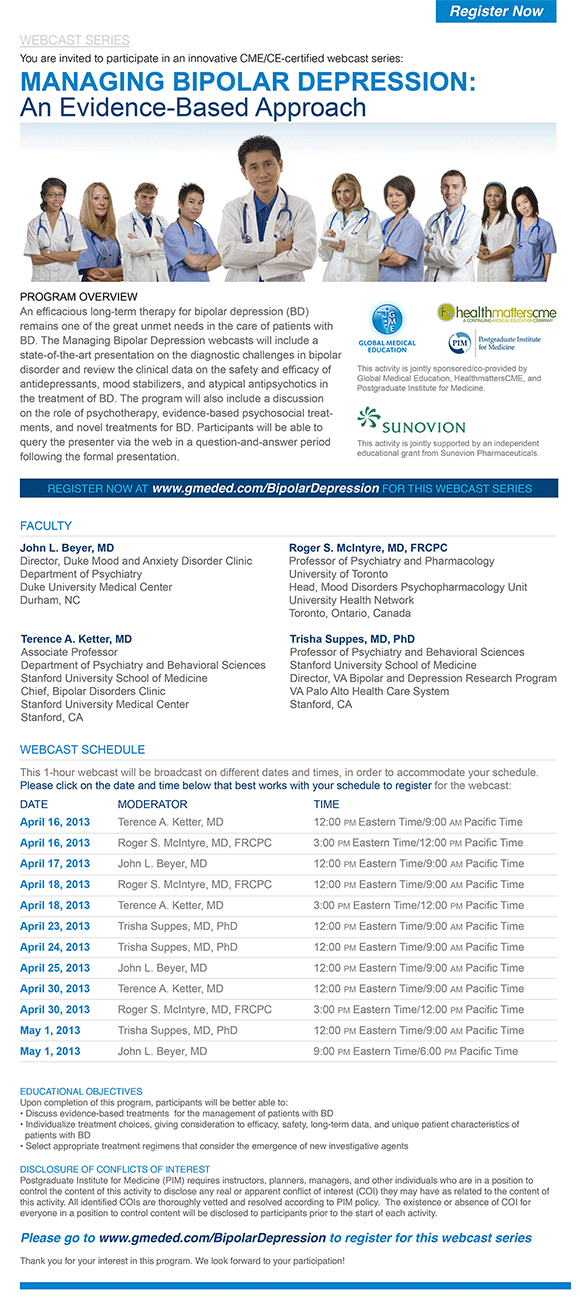 The owner of the sponsoring site (Global Medical Education) is a client of mine, which is how I know about the series and know that it really is absolutely free. I recommend you go register right now because while I'll probably bring you the highlights, there's nothing like hearing information from psychiatry-leading experts.
(And, in case you were wondering, no, I don't make anything off of your registration or by putting this post up, I just thought that we all should have the opportunity to learn something.)