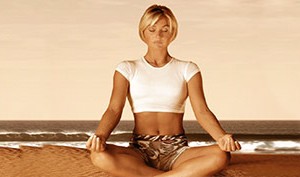 Trying Bipolar Therapy You Don't Believe In – Mindfulness Meditation
When people ask me about bipolar treatments or bipolar therapy here, I tell them about the research on the therapy or treatment and I tell them this, "different bipolar treatments and bipolar therapies work for different people so try it and see if it helps."
And I consider this good advice. It's absolutely true. Different bipolar treatments and bipolar therapies do work for different people – but that doesn't mean that I, personally, believe in them.
And, to be clear, it's not so much that I don't believe in them entirely, it's more that I don't believe in them for me.
Enter mindfulness-cognitive therapy or mindfulness meditation.
Does Mindfulness-Based Cognitive Therapy Work?
Now mindfulness is a therapy that's sort of like meditation and is a part of dialectical behavior therapy (DBT). DBT is, of course, all the rage right now and so is mindfulness right along with it.
Meditation has been shown to actually change the way the brain functions and the structure of the brain and there is evidence of mindfulness/meditation having a positive impact on a person's mental health, particularly anxiety.
So the evidence would suggest that mindfulness does have a positive impact on bipolar disorder.
Do I Believe in Meditation/Mindfulness-Based Cognitive Therapy?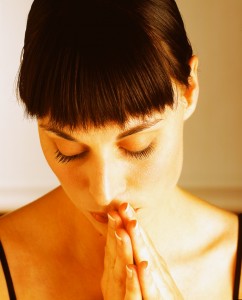 Well, not really. I think sitting on a pillow in a yoga sanctuary trying desperately not to think for hours at a time and "live in the now" sounds ridiculous, boring and completely unhelpful.
But my doctor recommended a mindfulness course and I decided to take it anyway.
Why would I do that?
It's simple. Because I don't know what I don't know. And it could be helpful. Just like any other bipolar treatment, I won't know if I don't try. And I'm the kind of person who looks at the science, and the science is there.
Dedicated to Eight Weeks of Mindfulness Meditation
So now I'm dedicated to one class a week and one formal mindfulness practice per day for eight weeks. And I will do this exactly as prescribed as without trying it with all due effort I'm not really giving it a chance to work. It would be like abandoning a medication after only three days – it's not useful.
And I'm trying to keep an open mind. While I have major doubts that mindfulness can teach me anything I don't already know I might be wrong about that and it's important that I investigate that possibility. Because if I sit here and write about how there are always treatment options and about how people must work at those options then the least I can do is walk that talk.
(FYI, it turns out that mindfulness isn't so much about sitting in a yoga sanctuary and not thinking. But more on that in a later post.)
——————————————————————————————————————————————
About Natasha Tracy
Natasha Tracy is an award-winning writer, speaker and consultant from the Pacific Northwest. She has been living with bipolar disorder for 18 years and has written more than 1000 articles on the subject.
Natasha's New Book
Find more of Natasha's work in her new book: Lost Marbles: Insights into My Life with Depression & Bipolar
. Media inquiries can be emailed here.