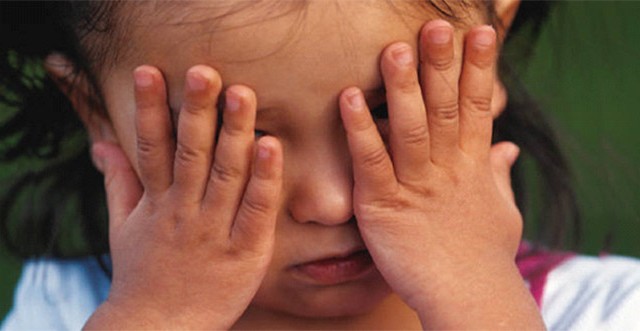 I'm Not Myself Today – Feeling Bad About Feeling Bad
As I've mentioned before, people with bipolar disorder, statistically, spend more time depressed than they do manic or hypomanic. People with bipolar II have it the worst. People with bipolar II can spend up to 3.8* times more time depressed than hypomanic. This means that if you're a symptomatic bipolar II, you're probably feeling depressed right now.
And, of course, depression is a big problem in bipolar disorder as there are only two Food and Drug Administration-approved treatments for bipolar depression (although other treatments are prescribed off label).
While that picture is dark, I would argue there is one aspect of depression that's more within our control but is equally debilitating. It's (often obsessively) feeling bad about feeling bad.
Feeling Bad about Feeling Bad?
What I mean is that when you're depressed, you feel really bad about being depressed. You feel like it's your fault. You feel like it's something you have done. You feel guilty about it. You feel disappointed in yourself. You feel embarrassed about how disabled you are by it. In short, you feel bad about feeling so darn bad.
What's Wrong with Feeling Bad about Feeling Bad?
And the trouble with this snake-eating-its-tail cycle, is that feeling bad about feeling bad feeds into the depression. I have said before that depression wants to live, in and of itself, so it tends to produce symptoms that will perpetuate themselves. If you allow your depression to convince you to feel bad about being depressed, then you will make yourself more depressed and this will just make you feel worse about it.
Depression Isn't Your Fault
Now I'm not saying you can just think yourself out of depression (although some people will tell you that) what I'm saying is that you can think yourself out of a part of one effect. What you can do is you can fight the depression by not allowing it to convince you to feel bad about it. What you can do is stand up and say, "Depression, you are not my fault and I refuse to feel bad about having an illness."
I believe that when we stand up like this, we help ourselves minimize the depression (to the extent that we can). And I recommend saying that statement right out loud when you find yourself feeling bad about feeling bad. You might not even believe it. That's okay. Say it anyway. Standing up like that matters.
I always tell people to treat themselves gently. Treat yourself with love and care. Wrap your arm around the you that is depressed. You deserve that kind of support. You don't deserve to feel bad about being sick.
* Please note the original stat I pulled for this number was more than 30 times more time depressed. That reference was from WebMD and was very, very wrong (serves me right for trusting WebMD). The existing statistic has been verified by research. Click the above link to see the study. I apologize for the confusion.
——————————————————————————————————————————————
About Natasha Tracy
Natasha Tracy is an award-winning writer, speaker and consultant from the Pacific Northwest. She has been living with bipolar disorder for 18 years and has written more than 1000 articles on the subject.
Natasha's New Book
Find more of Natasha's work in her new book: Lost Marbles: Insights into My Life with Depression & Bipolar
. Media inquiries can be emailed here.